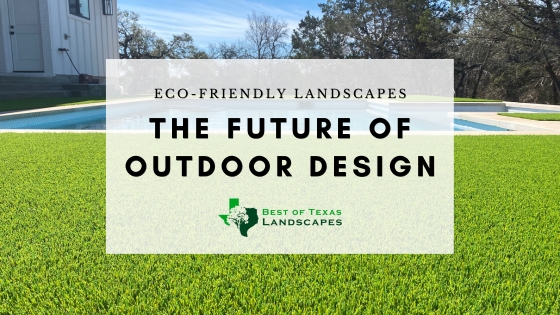 In the heart of Texas, where the sun beats down on rolling hills and rugged terrain, homeowners have a unique opportunity. The increasing temperatures, water scarcity, and concerns about fire safety have prompted a shift in the way we think about landscaping. Enter eco-friendly landscaping—a sustainable and proactive solution for today's challenges.
What

is Eco-Friendly Landscaping?

Eco-friendly landscaping, often known as xeriscaping or native landscaping, is a method of designing and maintaining landscapes in a way that reduces the need for water, protects local ecosystems, and reduces environmental impact. This approach utilizes plants that are native or adapted to the region, minimizes lawn areas that require high water consumption, and implements water-saving irrigation techniques.
Why

Design an Eco-Friendly Landscape?

There are many reasons why Texas residents should care about eco-friendly landscaping. Here are just a few:
Water conservation: Central Texas faces periodic droughts, and with increasing global temperatures, water scarcity is becoming a more pressing issue. Lawns and non-native plants can require a significant amount of water. By transitioning to an eco-friendly landscape, homeowners can significantly reduce their water usage, ensuring there's enough to go around for everyone.
Environmental health: Native plants have co-evolved with local insects, birds, and other wildlife. They offer the necessary nutrients and habitat these species need. By incorporating native plants into your landscape, you're promoting biodiversity and helping the local ecosystem thrive.
Fire safety: As temperatures rise, so does the risk of wildfires. Certain plants and landscaping methods can act as firebreaks, slowing down the spread of wildfires. Properly chosen and placed vegetation can provide an added layer of safety for your property.
Cost savings: Native plants are adapted to the local climate, which means they require less maintenance, fewer pesticides, and less water. Over time, this can translate into significant savings for homeowners.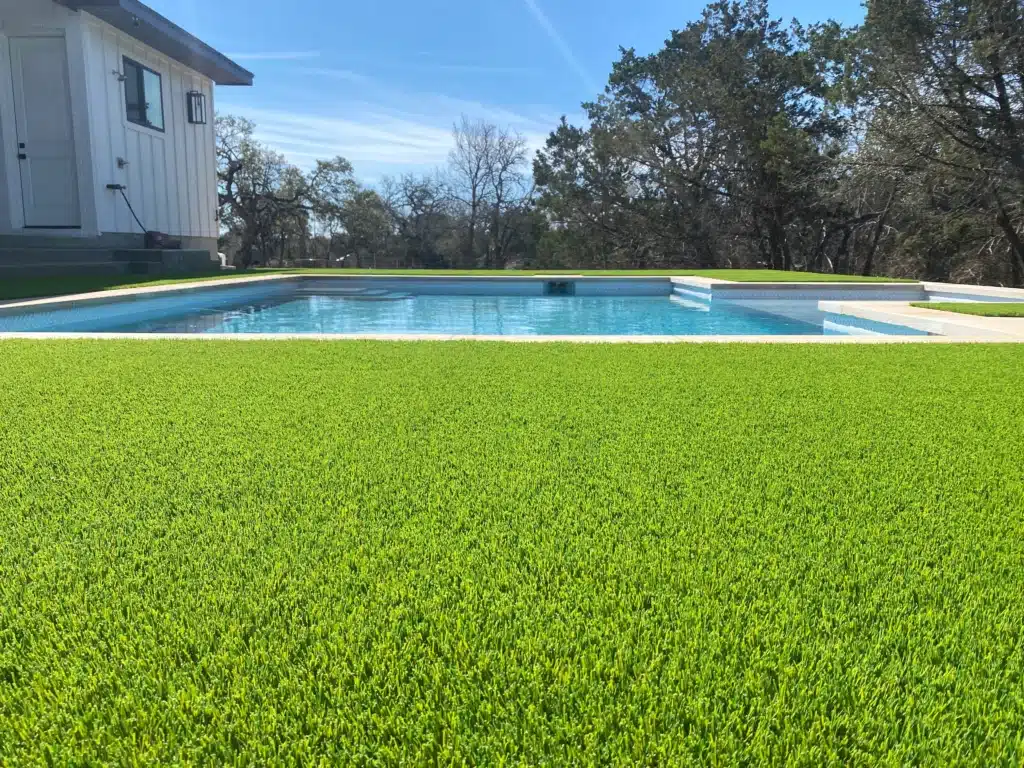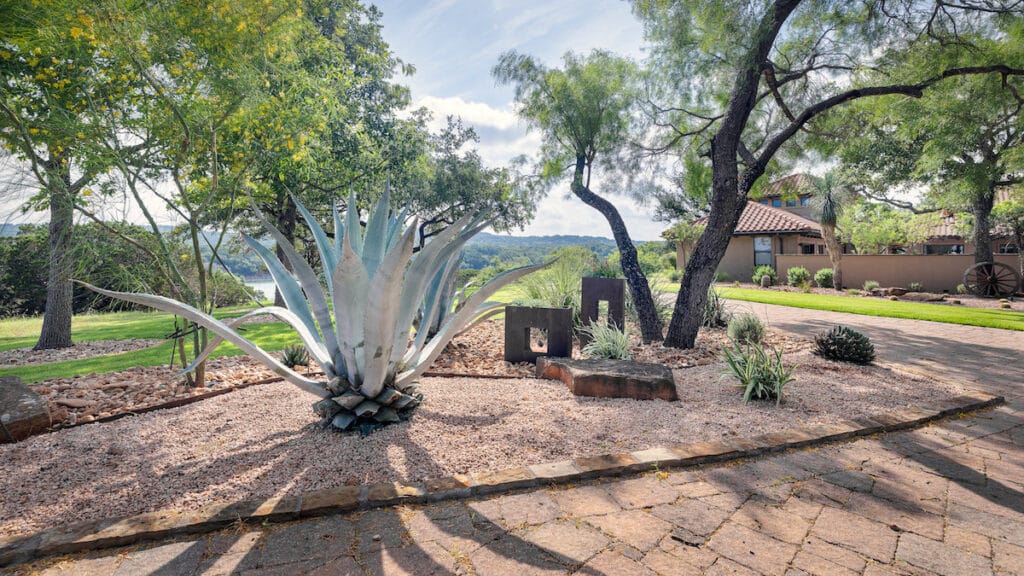 Trending

Ideas for Eco-Friendly Landscaping in Texas

In addition to the traditional principles of eco-friendly landscaping, there are a number of trending ideas that homeowners in Texas can incorporate into their outdoor spaces. These include:
Rainwater harvesting: This is a great way to collect and store rainwater for use in your landscape. Rainwater is soft and free of chemicals, making it ideal for watering plants.
Xeriscaping: This is a landscaping style that uses plants that are adapted to dry conditions. Xeriscaping can save you a lot of water and money on your landscaping bill.
Native plants: Using native plants in your landscape is a great way to support local wildlife and reduce your impact on the environment. Native plants are also well-suited to the Texas climate and require less water and maintenance than non-native plants.
Edible landscaping: This is a trend that is gaining popularity in Texas. Edible landscaping is a great way to grow your own food and reduce your reliance on the grocery store. You can also use edible plants to create a beautiful and functional landscape.
Sustainable hardscaping: Hardscaping materials, such as patios, walkways, and retaining walls, can be made from sustainable materials, such as recycled concrete or natural stone. These materials can help to reduce your environmental impact and add beauty to your landscape.
Eco-friendly landscaping is more than a trend—it's a responsible and smart choice for Texas homeowners. By making these sustainable choices today, we ensure a healthier, safer, and more beautiful Texas for future generations.
If you're interested in learning more about eco-friendly landscaping in Texas, contact our team today. We would be happy to help you create a beautiful and sustainable landscape for your home.