Chances are good you or someone you know works from home. The pandemic left a permanent mark on American society with many employees forced to work remotely, and now doing so happily, and voluntarily. But working from home has its drawbacks. One – it can become monotonous when you're stuck in the same space for hours on end.
One way to break up the monotony is to create an outdoor work or living space. When you work and live at home, it's helpful to create different spaces to break up your day. Create individual spaces for regular routines and rituals like: your morning coffee, checking emails, planning, research, and an afternoon break.
Plus, more time outdoors has proven health benefits like
Improving your mood
Improving energy levels
Relieving stress
Resting your eyes and brain
Enhancing memory
Set

up an Outdoor Office

Consider setting up an outdoor office space where you can work in the fresh air and natural light. Invest in a sturdy outdoor table and chair set, and make sure you have access to a power source if you need it. If you're worried about the elements, invest in a sunshade or outdoor umbrella to provide some shade.

But what could you do with an outdoor workspace? 
Take calls and host coaching sessions
Check emails
Laptop work
Writing and editing
Create

a Cozy Seating Area

If you have a patio or deck, add some comfortable outdoor furniture, like a sectional, lounge chairs, or even a hammock, to create a cozy seating area. You can also add a fire pit or outdoor heater to keep you warm during chilly days or nights. This will create a relaxing atmosphere and provide a change of scenery from your indoor workspace.
Create a "thinkery" for meditation and brainstorming
Invite your coworkers for a meeting or lunch
Entertain and socialize after hours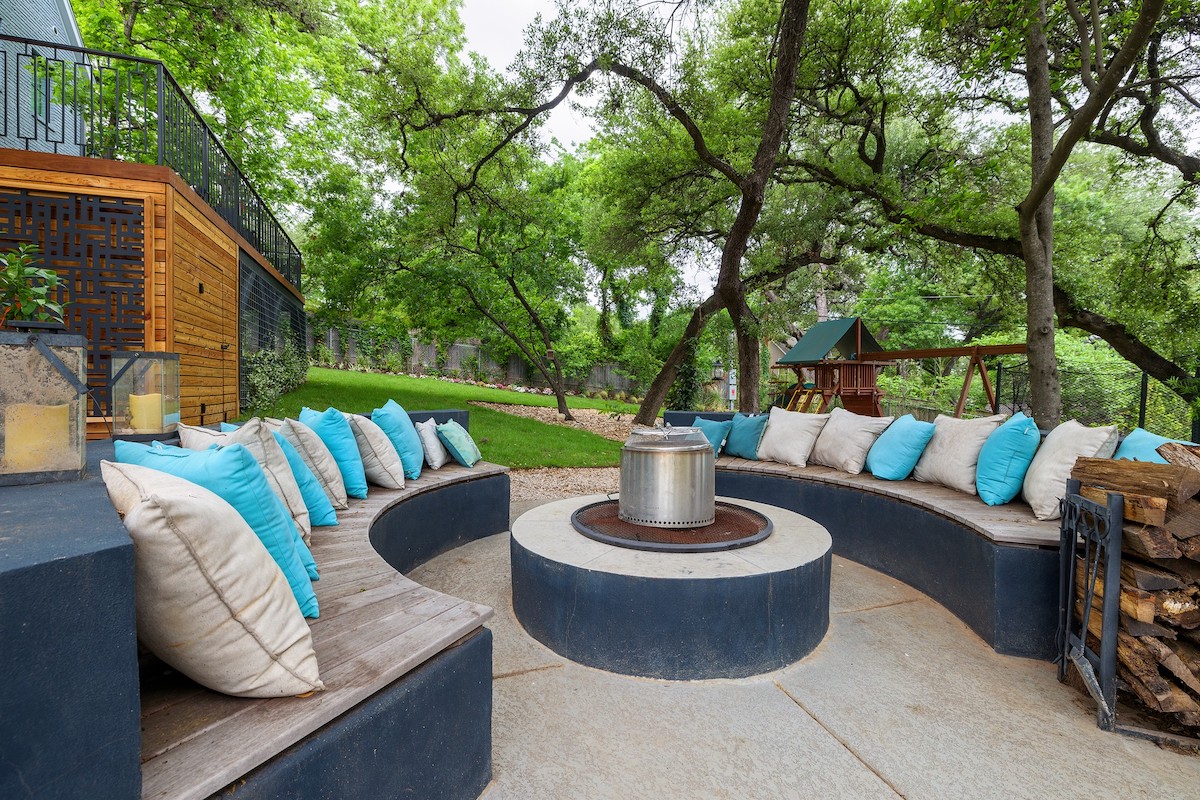 Install

an Outdoor Kitchen

Take your lunch outside! Consider installing an outdoor kitchen, which can include a grill, sink, and storage space. Cooking outside can provide a break from indoor cooking, and it's a great way to enjoy the outdoors. You can also add a bar area and outdoor refrigerator to make your outdoor space feel like a second living room. Enjoy the fresh air, a more enjoyable break, and an easier cleanup.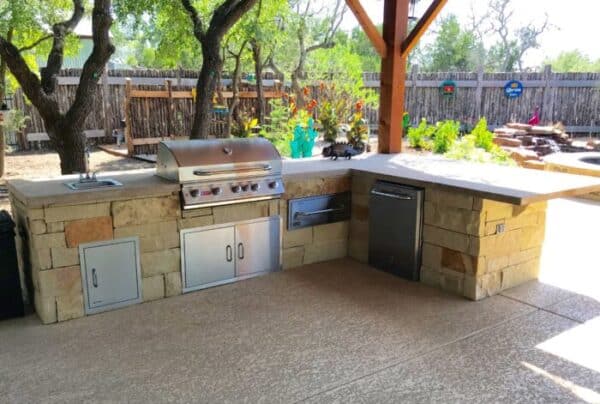 Create

a Garden Space

Supercharge your creativity and productivity. Creating a garden space is a great way to transform your backyard into an oasis. A variety of plants and flowers adds color and texture to your outdoor space, and your mindset. You can also add a small vegetable garden or herb garden, which can provide fresh produce for your meals. Being surrounded by greenery and nature can also help you feel more relaxed and refreshed. Which is proven to improve productivity. We work best when we're less stressed!

Aromas like Jasmine, Rose, Geranium, and Lavender, in addition to many others, can go a long way to refresh your mind and arrest body fatigue.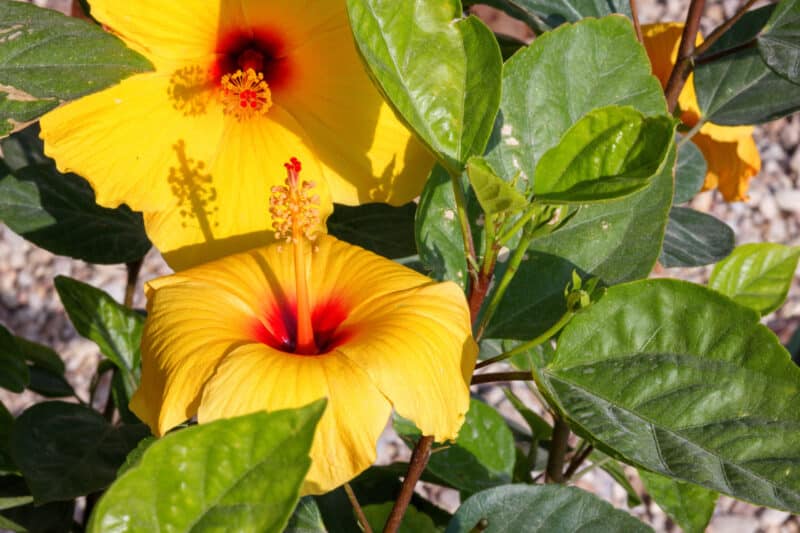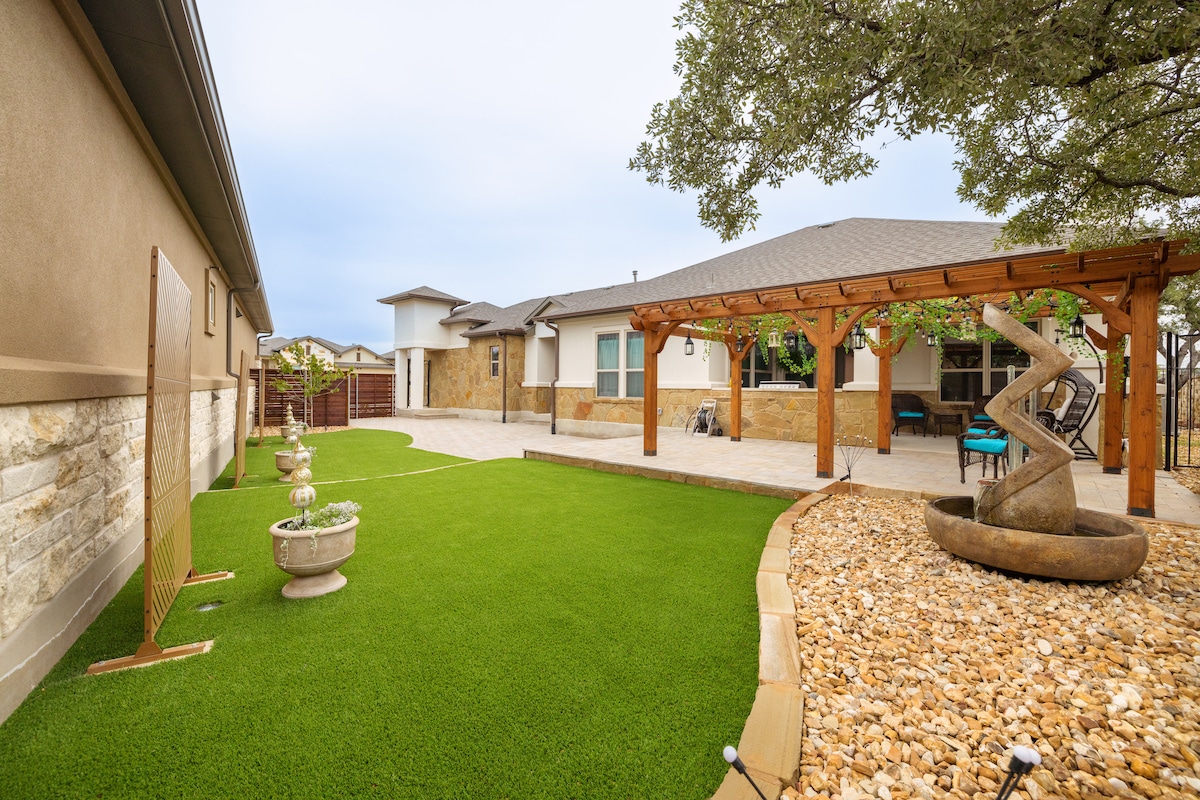 Add

some water features

Adding a water feature, like a fountain, pond, or small waterfall, can create a relaxing atmosphere and provide a soothing sound. Water features can also attract birds and other wildlife, which can be a great distraction from work. Just make sure to maintain and clean the water feature regularly to prevent any unwanted pests or bacteria.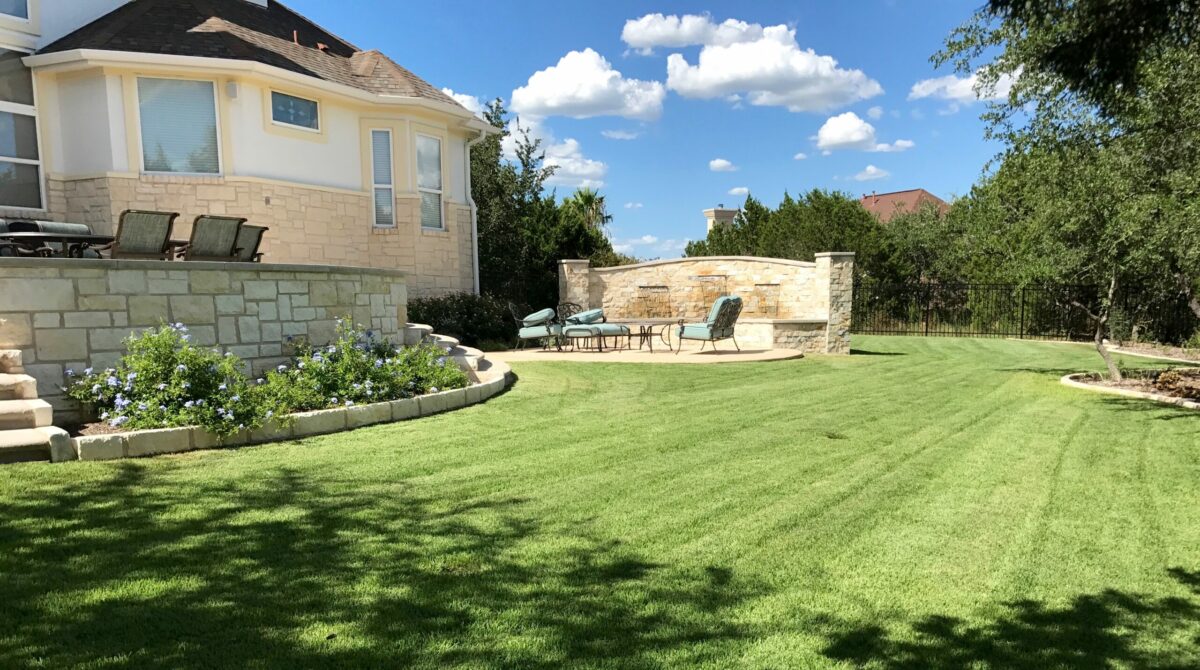 What can you really get done outside?
Phone calls (use your earbuds to help with ambient noise)
Host meetings or brainstorming sessions
Write or draw
Anything you do on a laptop
Make a plan: whiteboard + stand = mobile planning station
Take a break!
Transforming your backyard into an outdoor living space can provide a much-needed break from the monotony of working and living in the same place. By creating a cozy seating area, installing an outdoor kitchen, creating a garden space, setting up an outdoor office, and adding some water features, you can create an oasis that will help you feel more relaxed and refreshed and be more productive.
Contact us here to get on our calendar for your complimentary landscape design consultation today. It's that time of year, space fills up quickly!
We proudly serve Austin and its greater metropolitan areas including Liberty Hill, Leander, Cedar Park, Round Rock, Pflugerville, Georgetown, Salado, Bertram, and Lago Vista!