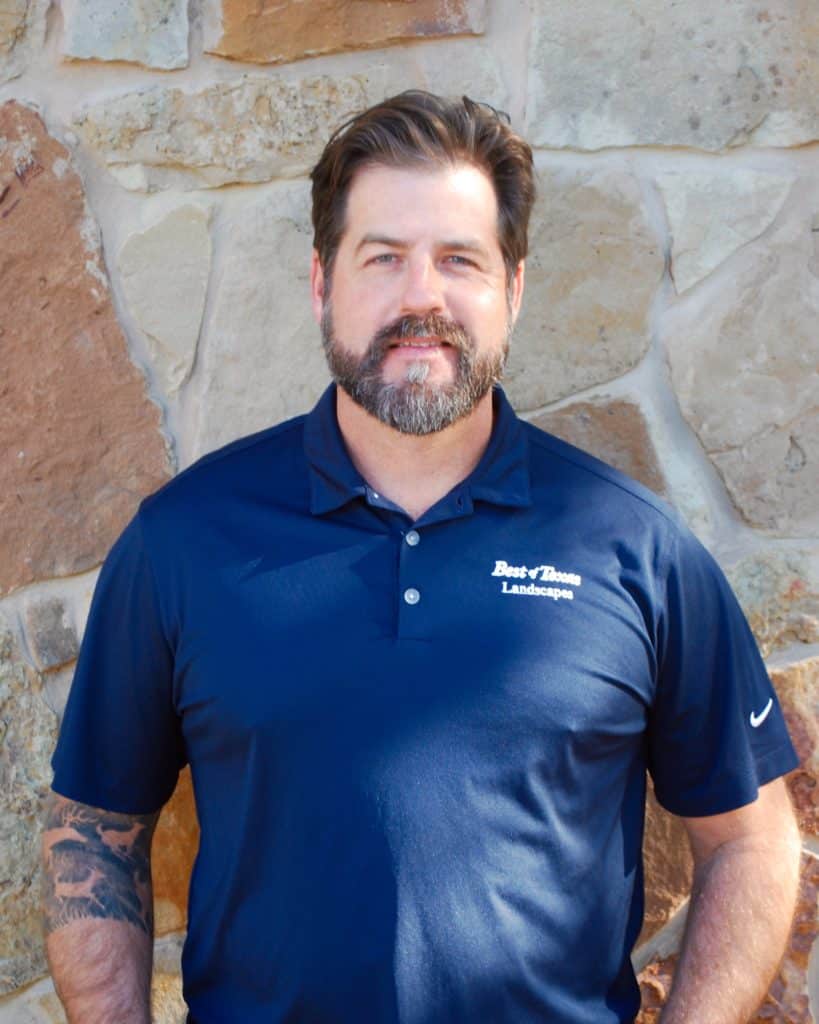 I'm Jason Stubblefield, the owner of Best of Texas Landscapes LLC. A family run business, my wife, Tera, and I opened the doors in 2004 with a team of strong leaders and a dependable crew. Honesty and commitment are the keys to the success of this company.

Tera and I have lived in central Texas almost all our lives with the exception of 4 years in the U.S. Navy. I entered the landscape and irrigation industry in 2002 and acquired my irrigation license in 2004.

We pride ourselves in building a lasting relationship with each customer and will be there for all of your future projects. With over 20 years of combined experience we can accomplish any job that comes our way.

It quickly became apparent that our customers needed an easier way to address their outdoor needs, so we evolved to be that turnkey solution. Today, we are a landscape design-build company, equipped with a professional designer, masons, wood craftsmen and build teams.

Thank you for taking the time to consider Best of Texas as your landscape design-build team.
Best of Texas Landscapes is a full-service landscape and irrigation company.
The mission at Best of Texas Landscapes is to finish every project with a happy customer. Our success is a direct reflection of your satisfaction. We've simplified the process for you and streamlined the work for us to save you time, money, and the headache of hiring multiple contractors.
We work hard to ensure your experience with Best of Texas Landscapes will exceed all expectations.