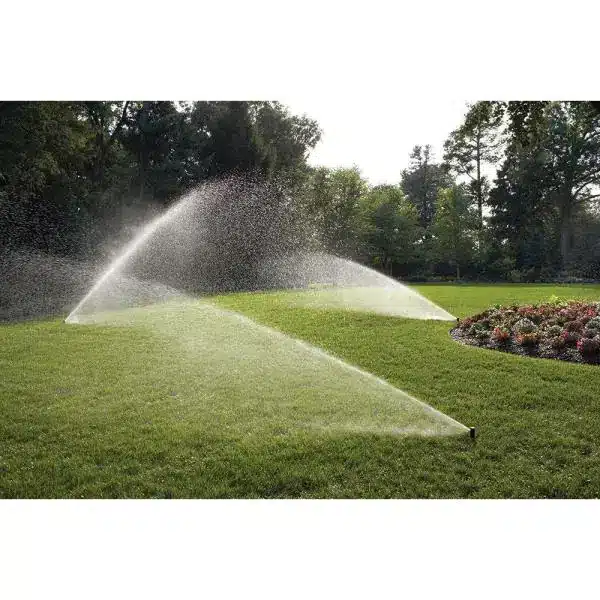 Sprinklers

& Watersheds

Traditional sprinklers and garden hoses are wasteful and require active supervision. Integrating a sprinkler system into your lawn or landscape design can save time and money while conserving our most precious resource.

THE RIGHT SYSTEMS

Specializing in Residential and Commercial installation, our sprinkler systems are built to last. We stand behind all of our work. That's why we back our systems with a 1-year warranty.

SMART TECHNOLOGY

Water conservation has never been more important. Do you live in an area that's been placed under watering restrictions? We can install a sprinkler system that will give you full and targeted control to achieve maximum efficiency.

DRAINAGE SOLUTIONS

Is poor drainage keeping you from utilizing your property like you want to? Standing water can cause a number of problems. Let our landscape experts assess your issues and design a solution for you. We can help you overcome drainage issues with solutions like:
Regrading
Hardscapes
French Drains
Surface Drains
Retention Ponds
Key Benefits of the Service
Watering your lawn is the key to preserving its beauty. Our experts carefully design your sprinkler system to ensure maximum coverage for your lawn.
Keep your investment lush and green.
Increase your property value.
Save on utilities and resources.
Certified and insured irrigation specialists.
Winterizing

Your Sprinkler System

If your backflow device is a Double Check, it will be underground in a green box located near your water meter - there is nothing you need to do to prevent it from freezing. Turn your Controller to the OFF setting so your system doesn't run.

If your backflow device is an RPZ device (brass u-shape), it will be above ground near your water meter or next to the house and may be covered with an insulated bag and it will need to be properly drained.
INSTRUCTIONS to drain RPZ devices:
Shut off ball valve to irrigation.
Remove caps on backflow (yellow blue)
Open test valves. (where you removed caps from)
Open both 1/2" shut offs on the backflow pipes
Leave brass handles as they are. Only open and close pvc

Water will release when test valves opened

Turn Controller to OFF setting so the system doesn't run
For questions, call 512.260.1430