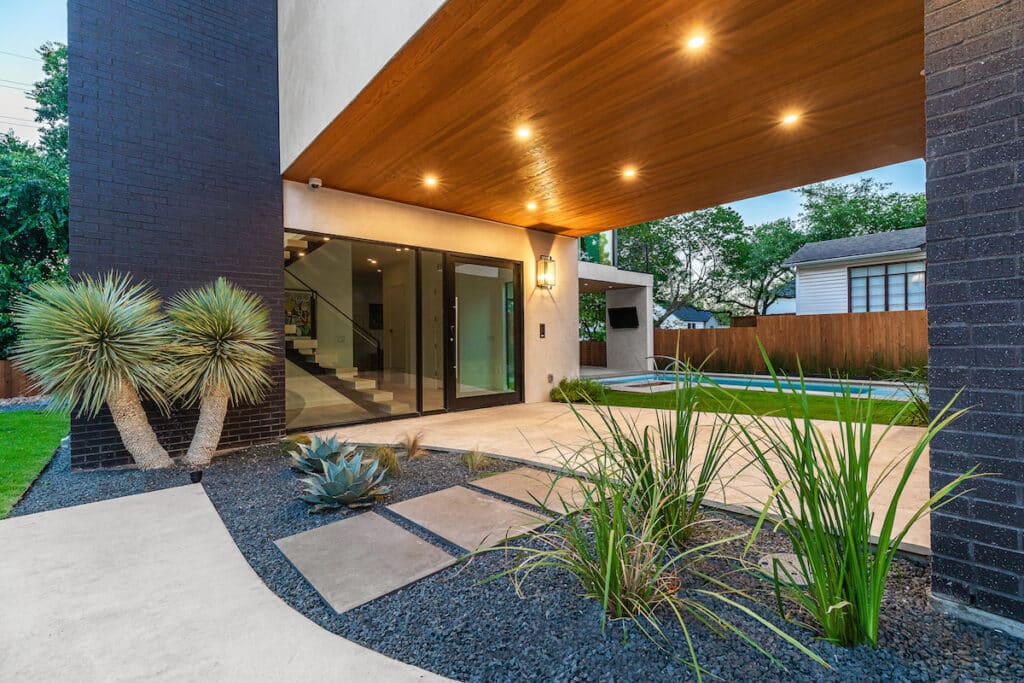 Urban

Spaces

Modern and contemporary homes are both known for clean, architecutral lines and an open-space feel. It is often the case however, that modern designs (as in mid-century modern) often have more wood elements and contemporary designs have more stone and steel. The end result for both is a minimalist, clean look that both charms and calms the senses with a touch of class and order.
One myth regarding modern landscape designs is that you will have to sacrifice functionality for minimalism. We're going to show you how you can incorporate both so you can enjoy an outdoor space with all of your choice amenities and a clean landscape design that complements your modern home.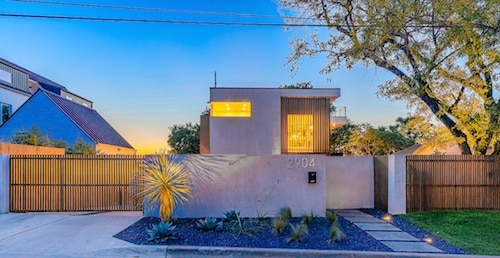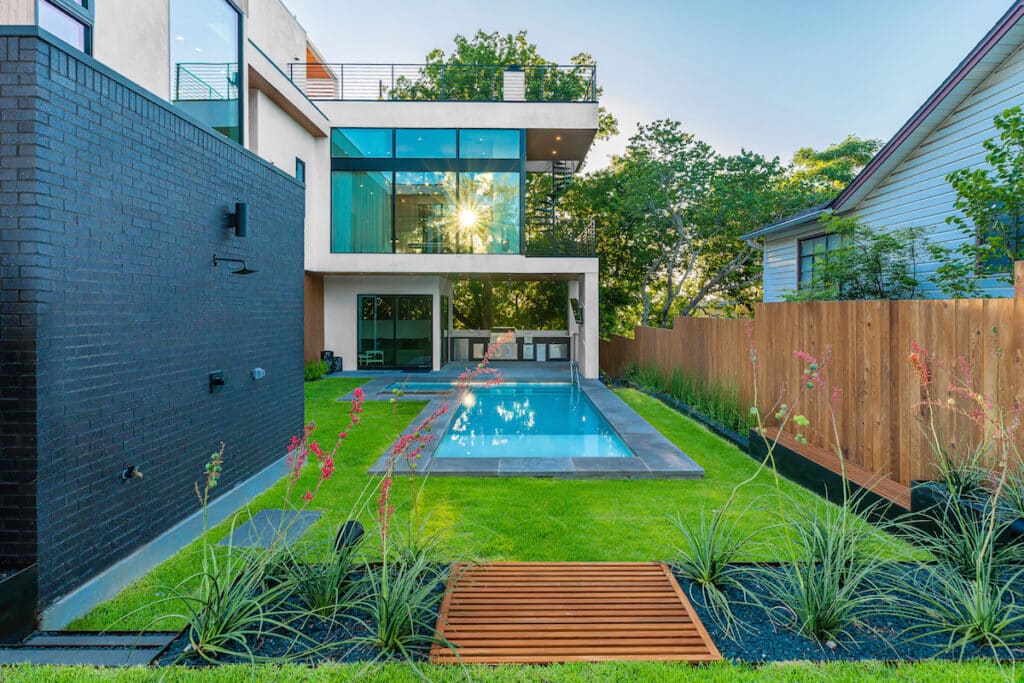 Modern and contemporary homes are commonly being outfitted with more indoor to outdoor living installations. In the picture of above we were able to create a seamless backyard design with
A fluid indoor to outdoor transition
An artful blend of wood, stone and steel elements
Clean lines and modern elements
A contemporary feel
A pop of color
And gorgeous 360° views!
The end result is a contemporary landscape design that perfectly complements and completes the overall look and feel of the home.
Look closely and you'll find that this backyard is also not suffering from a lack of functionality that would render the space overlooked and under-utilized. In fact it is fully equipped with
An outdoor kitchen
A zero-entry pool
Paths and walk-ways
Benches and plant beds
An almost indistinguishable outdoor shower
And outdoor lighting!
Whether you want a calming place to relax or an inviting space to entertain, this backyard has it all!
Make the Hard to Reach Easy to Maintain
If you're the kind of person that wants to finish your lawn maintenance with a few turns of a push-mower, be sure to make the hard to reach spots easy to maintain.
You can do this by including hardscapes like stone patios and paths or rock beds with select accent plants. Be sure to consider your plants spacial requirements for future growth and use different sizes and shapes to create depth and focal points.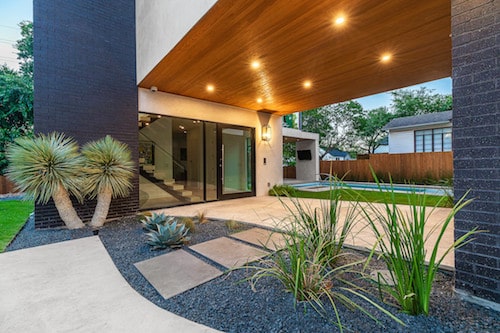 To capture the aesthetic of your home or create a modern outdoor design, you don't have to abide by strict guidlelines or a uniform style. While contemporary designs are known for their monochromatic tones, a pop of color or the warmth of wood can be a welcome addition. Additionally, you can have a functional outdoor space that meets your minimalist goals. Your vision can be a reality with a little planning, some creative design and a trusted team of experts.