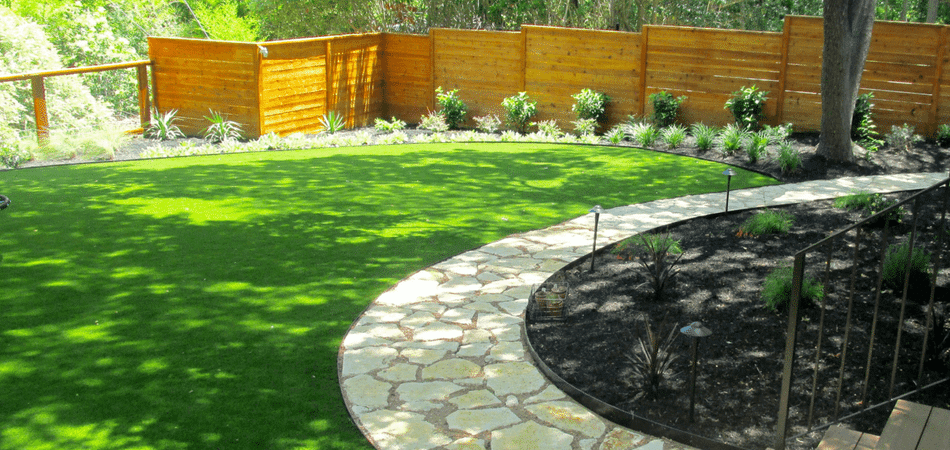 Now that you understand how to plan your space, let's talk about what will complete it.
LANDSCAPING PLANTS
A great source for getting ideas regarding your space, and what will work best in your location, is to consult with local landscape designer. Finding a local professional who has extensive experience in your area will provide you with the knowledge to make informed decisions regarding the plants that will inhabit your new space.
Select plants according to their ability to thrive in your specific space. Many home owners choose from native varieties, and are pleasantly surprised by the number of options that are easily overlooked. There are many plants that perform well in our area that are not native, however its generally good to consult with a landscape design professional before planting.
Native (indigenous) plants provide a beautiful, hardy, drought resistant and low-maintenance options because they have evolved over thousands of years in a particular region. They are suited to the geography, hydrology and climate of that area. However, even with native plants, it's important to group them with plants that have similar needs in terms of sun, water and soil conditions.
Types of Plants to Consider:
Vines
Cactus
Ground Cover
HARDSCAPES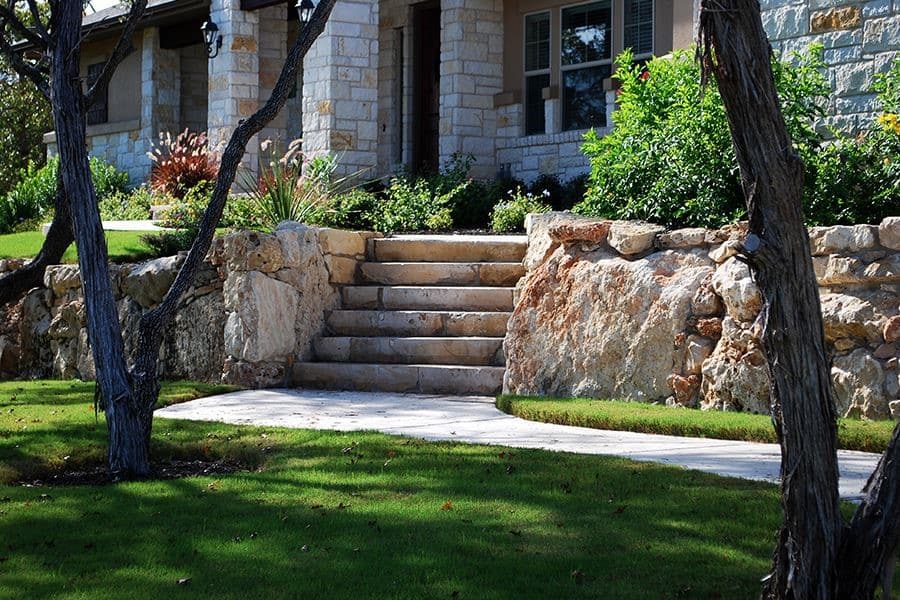 Typically, one of the most striking parts of your new space will be the hardscape. These are the walls, paths, patios and non-living elements in your outdoor space. Hardscapes make your space more functional and fill in bare spots to make it more aesthetically pleasing.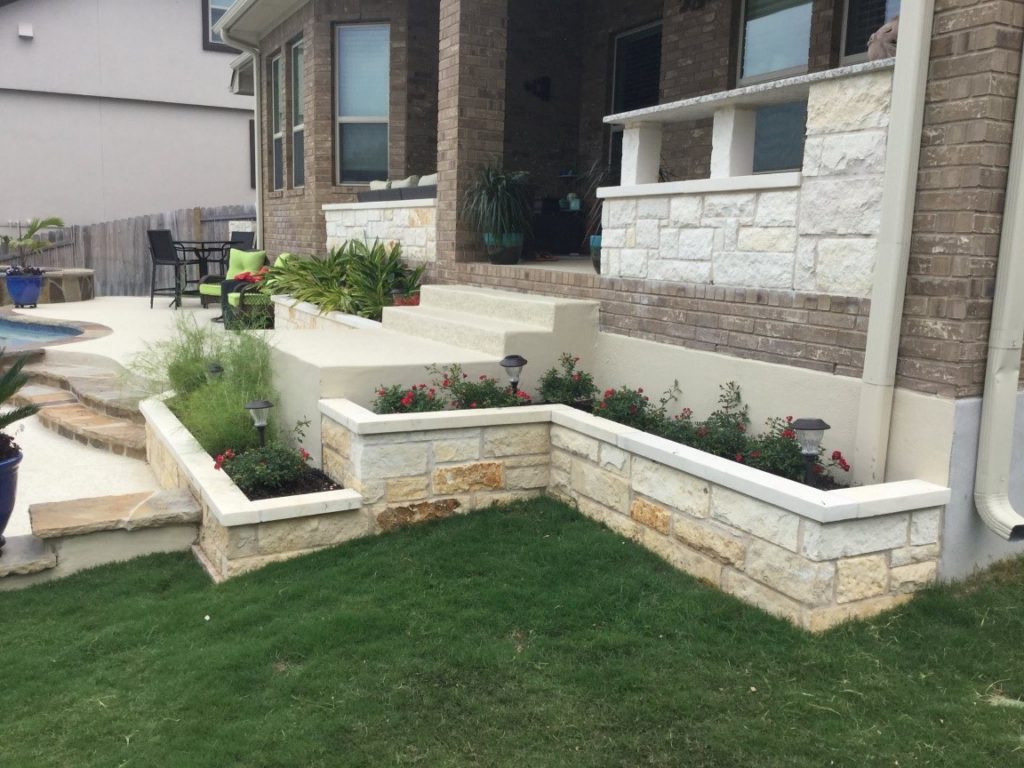 Again, this is a great time to speak with a landscape designer. Seeing past projects as well as having a walkthrough can help you as well as the designer come up with the perfect vision for your space and your budget. Think, paths of gravel or stone, patios or decks, rock walls (like a retaining wall or decorative element), arbors or pergolas.
IRRIGATION SYSTEM
Using native and drought-tolerant plants is always a great way to reduce your need for supplemental irrigation, but you still need an efficient way to irrigate. No matter how tolerant your plant selection is, they are going to need water. On average, 30 percent of your water bill will be dedicated to outdoor use.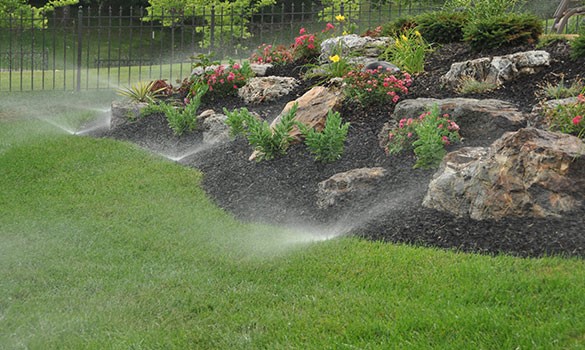 There are many options regarding irrigation in your space from sprinkler and drip systems to grading and effective use of your property's physical features and all points in between. For the best options for your area and the plants inhabiting your new space it pays to speak with a professional who can offset long-term irrigation bills with a modern, efficient irrigation system designed for water conservation.
LIGHTING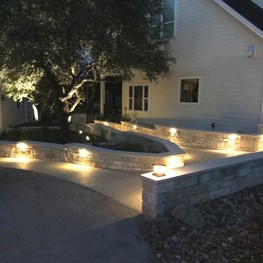 Improved technology has made landscape lighting one of the most popular outdoor living features among homeowners. Nothing makes your new space more inviting than custom lighting designed specifically for your property.
Types of lighting to consider are pathway, accent and security lighting. A good landscape designer will make sure all three of these lighting options are addressed in your space.
(American Society of Landscape Architects, found 96.2% of homeowners want outdoor lighting.)
WHO TO HIRE
Hiring a Designer
It's a good idea to shop until you find someone who will take the time to ask you questions about how you want to use your space, what your design style is, and can consult on how to landscape and irrigate your property. Hiring a professional who sees the grand vision as a whole, will help you design a space that looks good all year, because your landscape is a living work of art that has its own life-cycle.
Hiring Contractors
Additionally, you'll need to hire a team to complete the design – to install plants, irrigation systems, and construct hardscapes.
Sounds like a lot of thought and preparation needs to go in to your new space! We encourage you not to start this journey on your own. Instead, reach out to Best of Texas Landscapes to get started and stay on the right track to create the perfect space for you and your family. We can help remove all the guess work from how long it will take, to how much it will cost, and how it will look from season to season and year to year.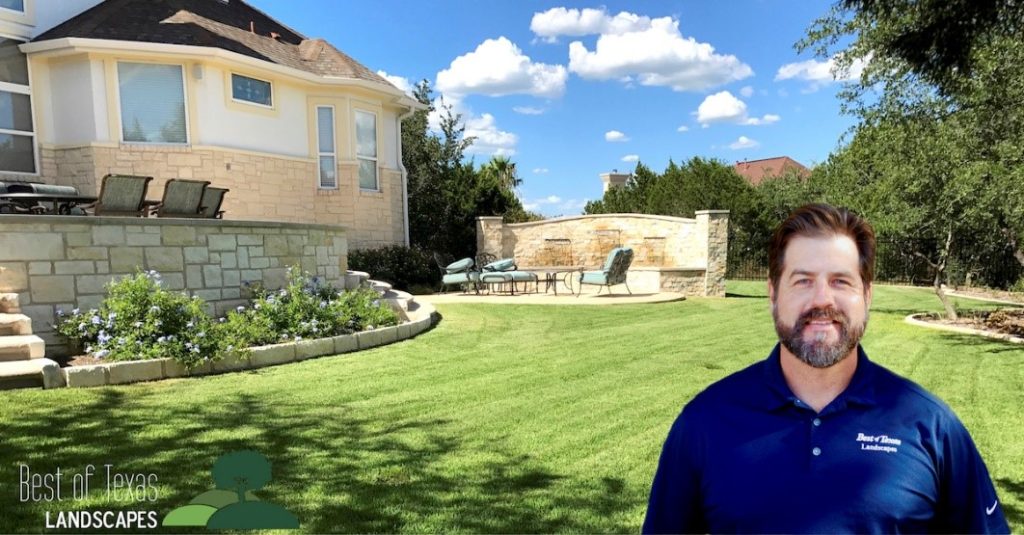 The landscape design-build professionals at Best of Texas Landscapes work as a cohesive unit, combining the knowledge of design and horticulture with the hands-on skill of landscape contractors to complete your project on-time and on-budget. Adding substantial value to your property should the goal of every home owner and when you reach out to Best of Texas Landscapes you'll be amazed at how easy it can be.