Rocks are a natural hardscape that you can use for a variety of landscape solutions from decor to paths and retaining walls.
From small stones to large boulders, the central Texas area is full of rock. If you live west of I-35, especially in the Leander or Lago Vista areas, chances are good there's a lot of rock on your property.
Here are 5 ways to take advantage of the rock you already have, or how to incorporate natural rocks into your landscape for a more native design.
---
1. Use large boulders and rocks to make a change in elevation more fluid or to break up a larger space.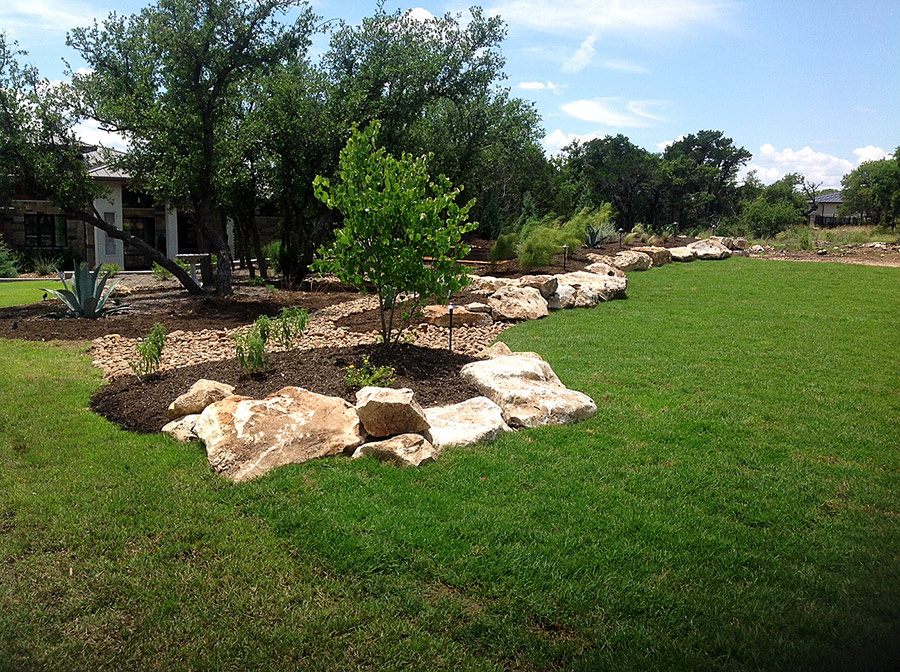 ---
2. River rocks are ideal for creating drain beds for water runoff while adding to your home's curb appeal.
---
3. Use a mixture of rocks and flower beds to spice up your look with added texture and height variances.

---
4. Use a combination of rocks to create a harmonious xeriscape for an easy maintenance solution.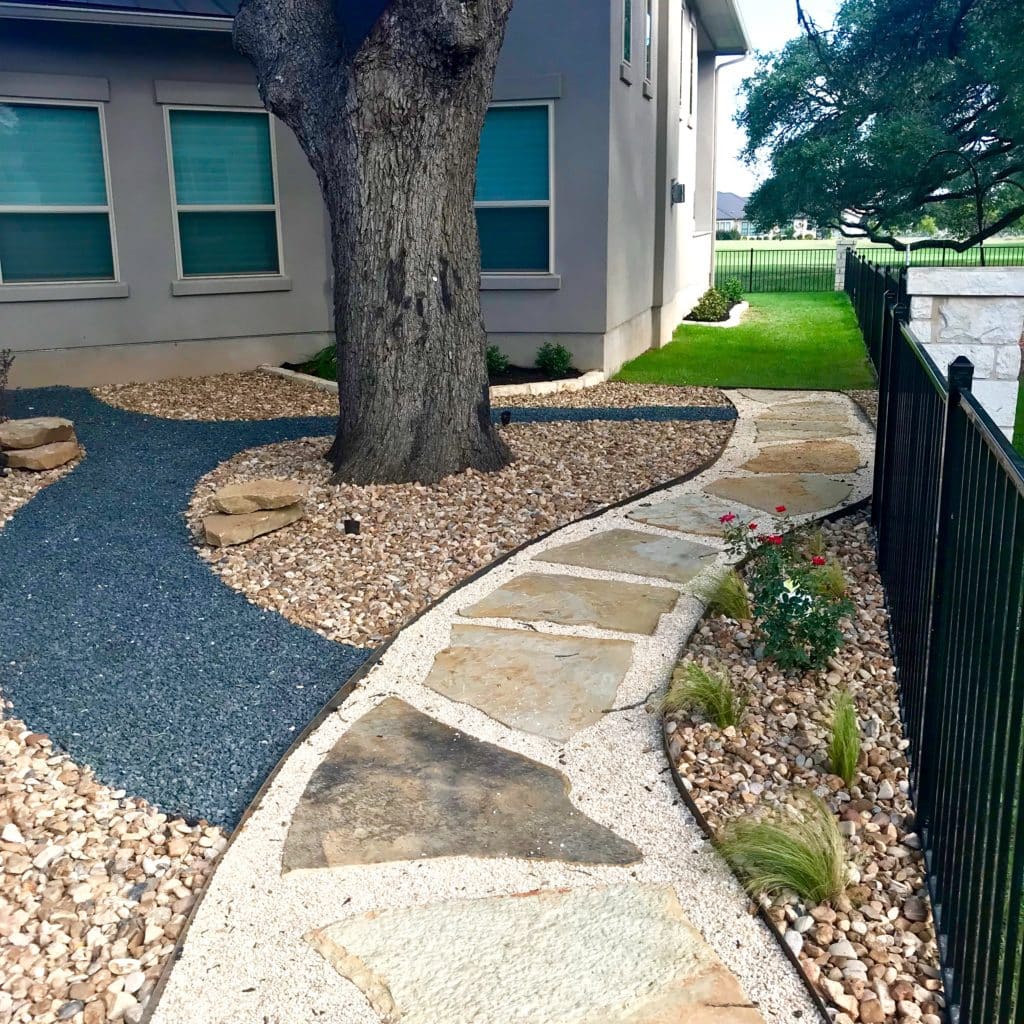 ---
5. Use large flat rocks to create a gorgeous staircase or walkway.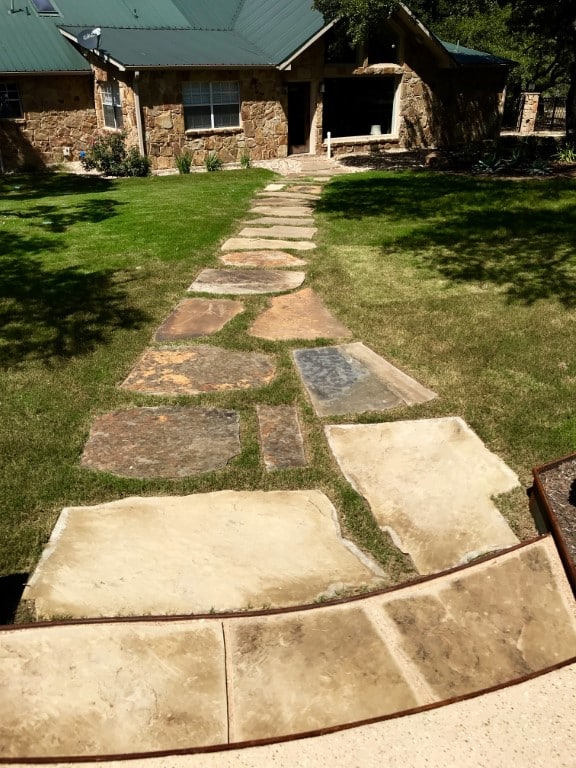 From large rural spaces to smaller urban areas, natural rock hardscapes are a popular look that can be used for functional and decorative solutions.
What can we design for you? Contact us here to get a complimentary consultation.