Let our expert craftsmen be your turnkey solution.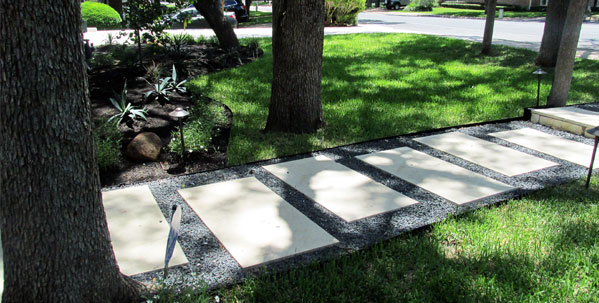 Hardscapes are an important part of your landscape design. They are crucial to improving your landscape's functionality and help fill in bare spots during colder months. A hardscape may even be the primary focal point for your overall design or it can be used to accent your planter beds and other landscaping.
As opposed to the living infrastructure of your lawn, hardscapes are the paths, walls and other "hard" features composed of concrete, brick or rock. These are often the man-made elements in your design like pavers, pebble paths, or decorative elements.
MASONRY
To fulfill all of your design goals, our masons and landscape construction crews build a variety of hardscape features for your landscape such as:
Patios
Walkways
Fireplaces
Landscape Borders
Seating
Fountains
Retaining Walls
To receive an estimate for your project, schedule a design consultation today.