Why should you have to travel to enjoy a luxury pool and spa when you can experience the same high-end outdoor entertaining space in your Central Texas backyard?  Home should be an oasis – a place where you can unwind after a long day, relax on weekends, entertain family and friends, and make memories with your kids. You can have the lifestyle you want and capture hours of "vacation" without boarding a plane.
Ready to transform your property into a luxury pool and outdoor entertainment space? Neighborhoods in the northern Austin area, like Travisso and Crystal Falls, often afford you larger backyards with space to get creative.
The good news is, you can get your pool and landscape projects completed without the hassle of juggling multiple contractors with an experienced full-service pool firm, such as Omnia Pool & Spas, and landscaping design firm, like ours at Best of Texas Landscapes. We're here to guide you through the process from layout, design, build and installation. The end result: a customized, resort-like outdoor environment with a pool that's tailored to suit your lifestyle – with complementary features like a patio, outdoor kitchen or bar – that make your backyard a fully functional living room with all the perks. 
Let's get started!
#1

An Expertly Designed Pool For Your Central Texas Home

How do you like to spend your time in and around a swimming pool? Do you prefer to lounge on the perimeter and dip your toes in the water – or plunge into the water and take a swim? Who uses the pool and how they use it will determine the luxury pool features you'll want to include in the design. Some popular pool features in the Central TX area include:
WATER FEATURES
Customizable jets can create arches of water — a peaceful sound and visually stunning show. Waterfalls and sheer descents are other ways to add sound, movement, and interest to your luxury pool.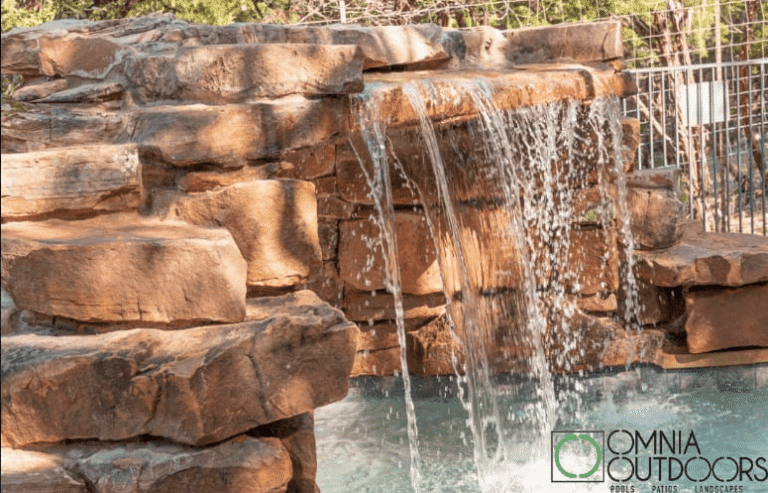 SPA
A spa can be designed with an infinity edge that flows into your pool, or it can stand alone as a separate pool feature. The shape, size, and design of the spa can mesh with the other features in your Williamson or Travis County, TX outdoor living space.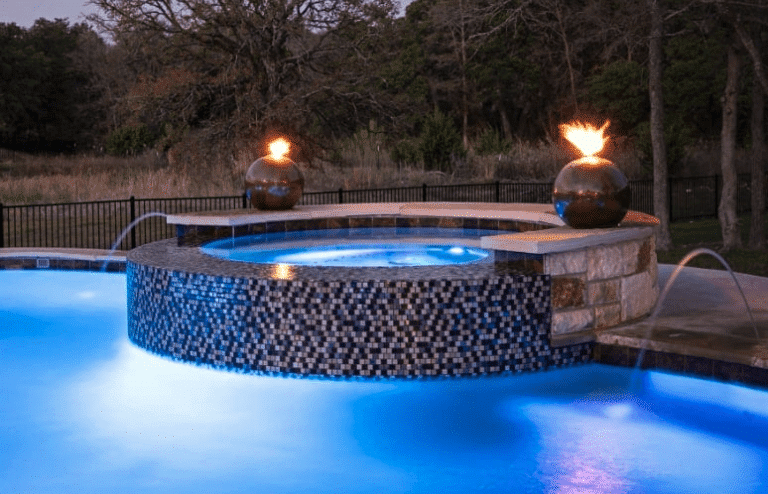 #2

Outdoor Living Features

There's more to the pool space than the pool itself. Consider how you like to spend your time at your home.
Do you enjoy cooking and dining outdoors? Plan on incorporating a barbeque area with an outdoor kitchen and bar so you can prep, cook, and serve meals outdoors. 

Do you entertain guests on weekends – visitors who need accommodations for the night? Then consider including a cabana or pool house that can double as a guest house.
Do you want to create a private environment, or do you need to prevent children from entering the pool area without supervision? Pool fencing and enclosures can screen views, provide security and give pool owners a peace of mind. If you live in a an area where there are some hills, as found in the northern Austin area, this might help keep your neighbors from seeing over the fence.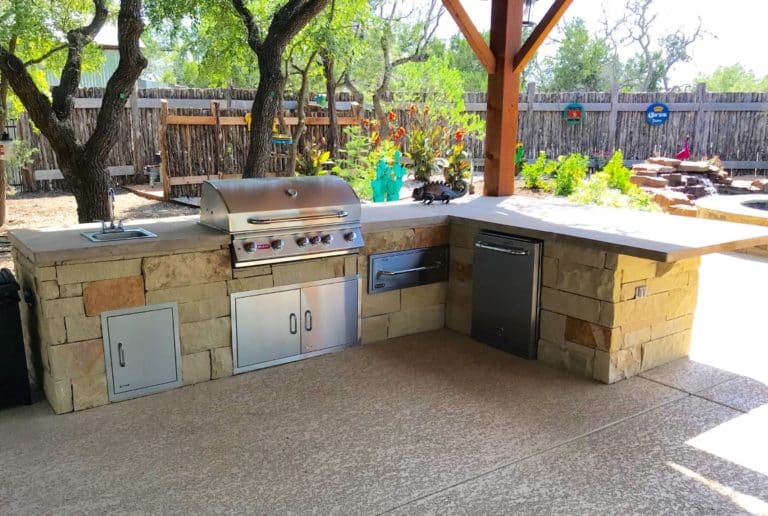 #3

Landscaping that Blends with Nature

The beauty of the Texas Hill Country is what draws many property owners to this area. We can introduce these elements to your pool and outdoor living space with native plants and landscaping that blends with the scenery. Our team of experienced landscape designers and installation crews create specific plans for every property based on the surroundings, style of the home and owners' preference.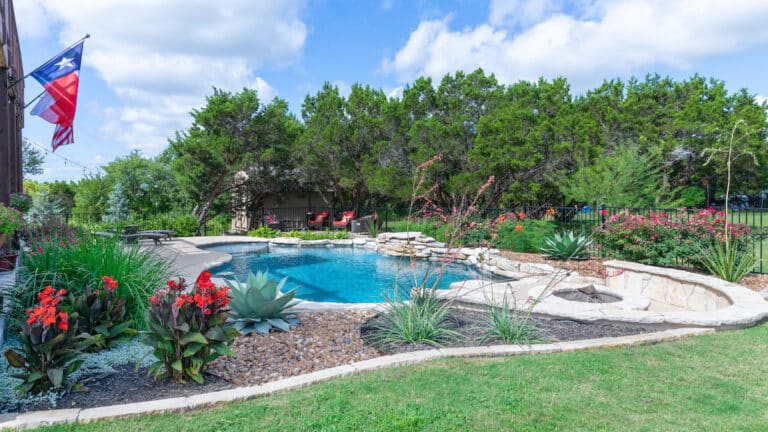 Start

Planning Your Central TX Luxury Pool & Landscape

Check out some of the luxury pools from Omnia Outdoor Pools & Spa designs and builds. Best of Texas Landscapes happily serves the greater Austin areas including Leander, Liberty Hill, Cedar Park, Georgetown, Salado, Pflugerville, Lago Vista, Lakeway, Marble Falls, Burnet, and Round Rock, Texas. 

Live in the Central TX area and want to get started on your backyard paradise? Give us a call to schedule your FREE consultation at (512)260-1430 or fill out our contact form here.