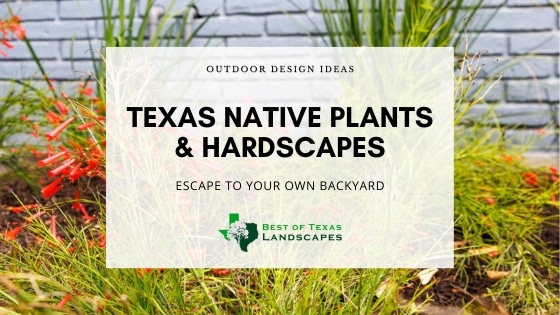 Find outdoor design ideas that work for central Texas homeowners landscaping in Leander, Cedar Park, Liberty Hill, or Georgetown, Texas.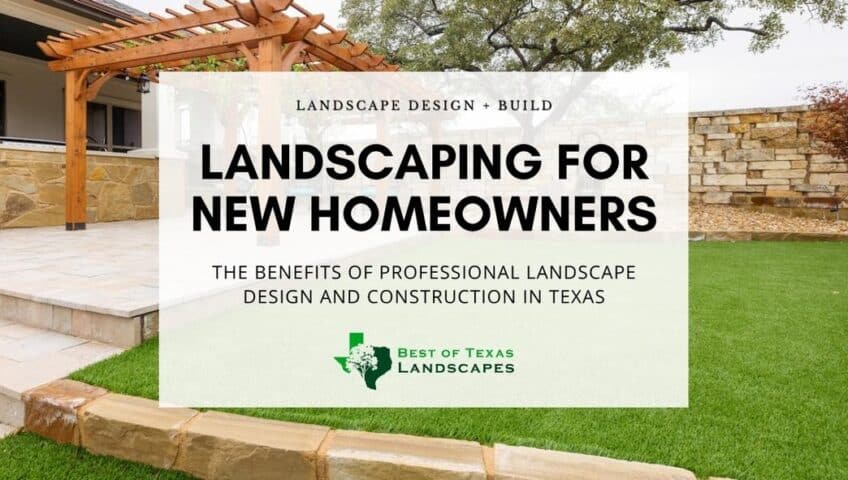 Getting professional landscape design and construction in Texas is often the best option to help you make the right choices for your property and to meet the needs of your lifestyle. Moving into a new home is an exciting experience, and customizing the landscape design to fit your family's needs and style is one of the most enjoyable parts of the process. But any Texan can tell you there are a few things you should know and options to consider when building a new home and installing landscaping in Texas – like the occasional rock; indigenous, water-friendly plants; and outdoor living options, because we can! With an abundance of natural elements to work around or integrate, and a variety of options on the table, hiring a professional crew ensures your design is made to last.
A

Finished Look

Get a Finished Property When You Move In: Landscape Design in Texas

One of the primary benefits of hiring a professional landscaping contractor for your new home is the ability to have a finished landscape design. Why let the feeling of "we're finally home" be tainted by remnants of construction (and the reminder of work to come) lining the driveway? A custom home deserves a custom landscape design. This can ensure your outdoor spaces are both functional and beautiful, like an extension of your home. A professional contractor can help you create an outdoor living area that meets all of your needs. Because it's where core memories are made, whether you're entertaining guests to enjoying family time together.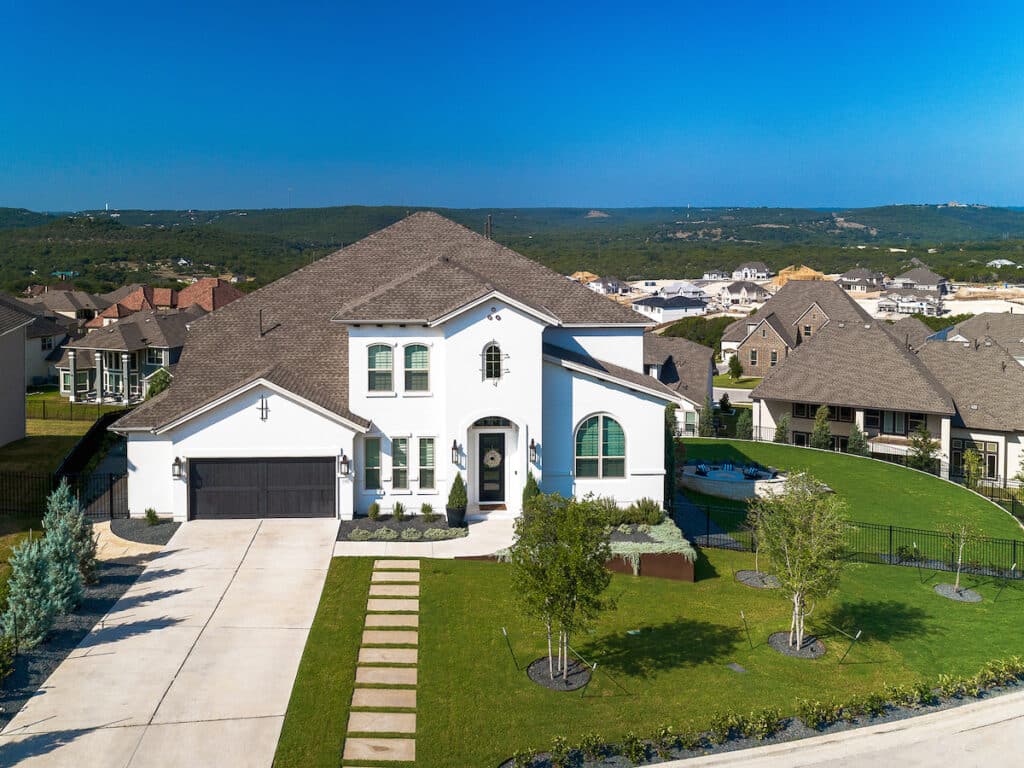 Personalized to Your Needs
Every family is unique, and so are their needs when it comes to outdoor living. A professional landscape designer will work with you to create a customized outdoor space that is tailored to your lifestyle. This includes factors such as the size of your family, your outdoor activities, and your personal style preferences. Think outside the box! Your home is where you live.
Dog-friendly
Kid zones
Training areas
Host of the party
Outdoor kitchens
Golf greens
Poolside landscaping
Zen and meditation gardens
Outdoor workspaces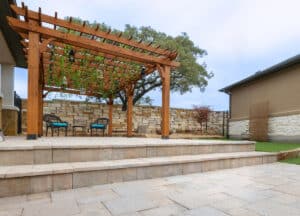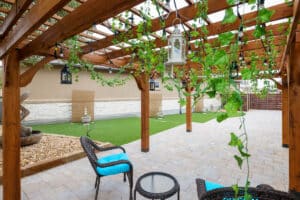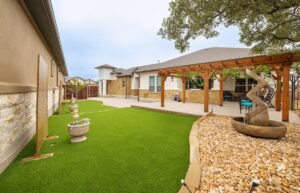 Functional

Designs

Functional for Family and Friends: Landscape Construction in Texas

Your outdoor space can be much more than just a pretty lawn and garden. With a professional landscape design and construction in Texas, it can serve as a functional living space for hosting family and friends. This includes features such as outdoor kitchens, fire pits, seating areas, and even swimming pools. A professional contractor can help you make the most of your outdoor space and create a space that you will be proud to show off.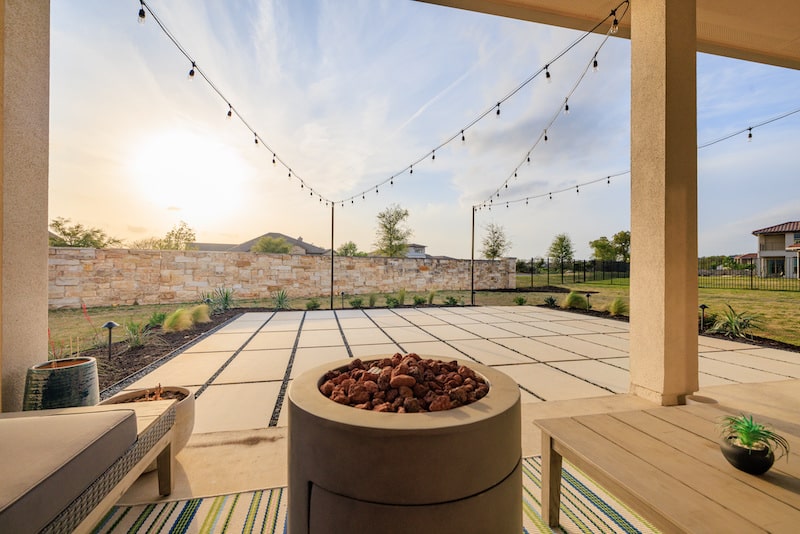 Year-Round Landscape Design Trends
Living in Texas means that you can enjoy outdoor activities almost all year round. Professional landscape design and construction in Texas can help you create a design that is suitable for all seasons. This includes features such as patio heaters, outdoor fireplaces, and even outdoor fans to keep you cool in the hot summer months.
Complement the Home's Design Aesthetic
Your landscape design should complement your home's style and design aesthetic. A professional landscaping contractor can help you select the right plants, flowers, and hardscape features to create a cohesive look that enhances your home's curb appeal. This will not only make your home more beautiful but also increase its overall value.
Landscape

Design And Construction in Texas

Get a Higher Return on Your Investment

Investing in a professional landscape design and build company is a wise decision when it comes to water usage, property value, and getting the most from your initial investment. A professional contractor can help you design a landscape that uses water wisely and is sustainable in the long term. And can help balance concepts like xeriscaping, indigenous plants, and your unique preferences. They can also help you select the right plants and features that will increase your property value and provide a high return on investment.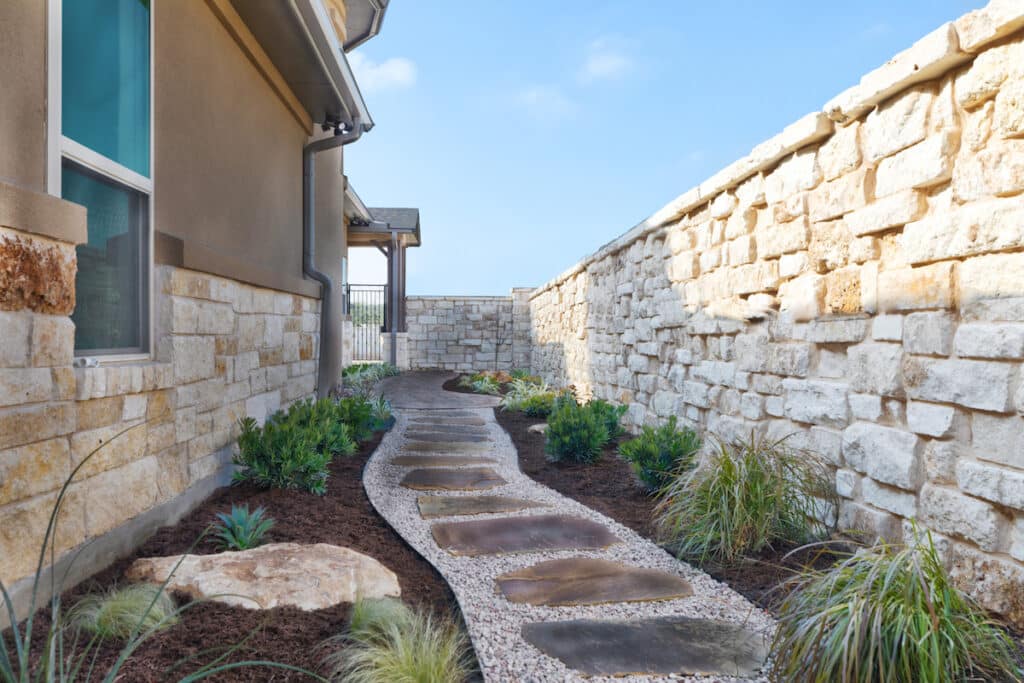 If you've recently moved to a new home and need professional landscape design and construction in Texas, look no further. Our team of experts can help you create a custom landscape design that is personalized to your needs, functional, and beautiful. From outdoor living spaces to hardscape features, irrigation, landscape lighting, and construction crews, we can help you create the outdoor living space of your dreams. Contact us today to learn more about our landscape design and build services.
Follow us for more landscape design inspiration on Instagram.
Serving Austin and its greater areas including Leander, Liberty Hill, Georgetown, Cedar Park, Round Rock, Pflugerville, Lago Vista, Lakeway, Marble Falls, Burnet, and Salado, Texas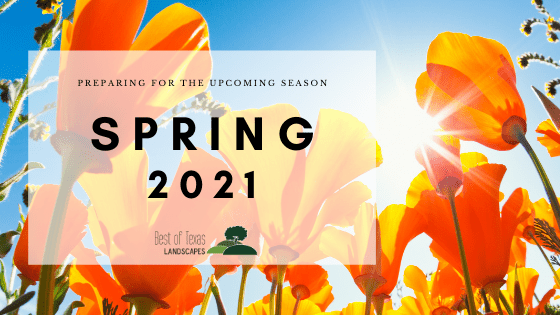 A healthy green lawn, colorful flowers, and lush shrubs and trees are key components in an attractive landscape design. Whether you have just moved into a new build or are wanting to spruce up your existing home, focusing on your landscaping is smart.
Good landscape design not only makes your home more appealing but it also adds value. In some instances, landscaping can add a 215% return on your investment. We understand that choosing what elements to include in your landscaping can be a bit overwhelming. That's what we are here for: to help you choose the best elements that compliment both your style and your home.
Shade

Producing Drought Tolerant Trees

We all know Texas gets pretty hot, but that's not the only thing you need to think about when choosing the proper trees. Drought is  a major concern during certain parts of the year; so you'll want to consider installing shade producing trees that don't require a great deal of water

The Lacebark Elm is a small leafed tree that has a unique, exfoliating "lace" pattern bark, which gives it an unmistakable presence. The bark peels off in a puzzle piece pattern, revealing beautiful patterns of multiple underlying colors (grey, green, brown, orange). This tree can handle harsh conditions, including poor quality soils and harsh winds. During the Fall months, the Lacebark Elm tree leaves turn a bright, fiery reddish-orange –  perfect addition to any landscape.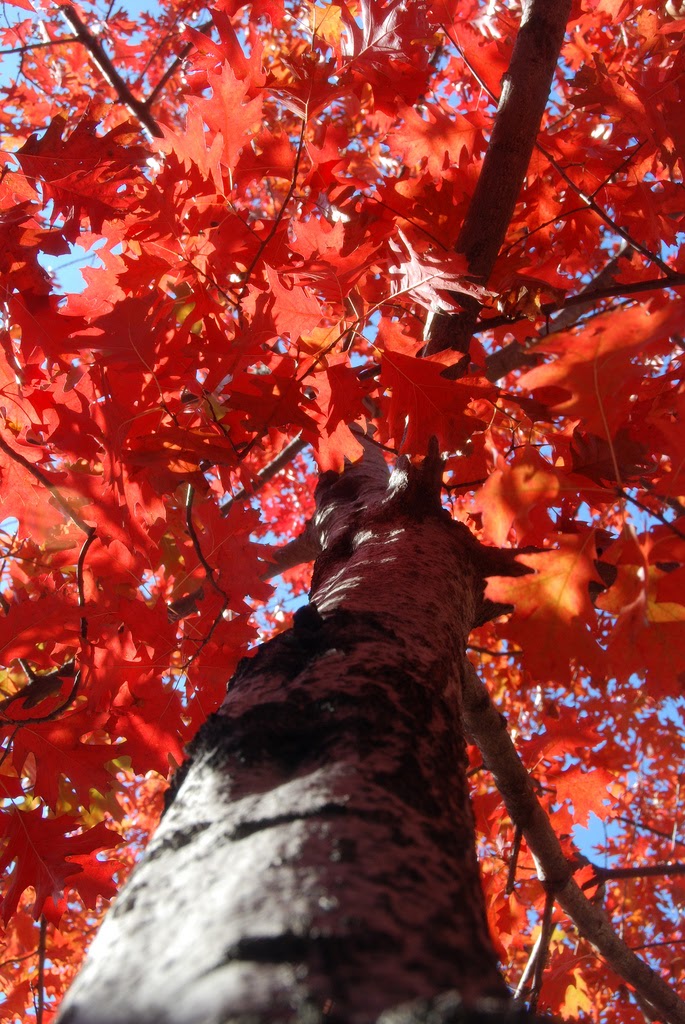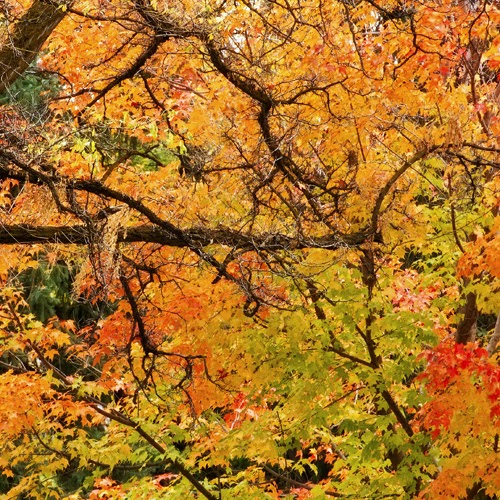 If you are looking for an Oak tree look no further than the Monterrey Oak. This sturdy tree is a medium sized oak that is tolerant to Oak Wilt (a fungal disease that makes the foliage wilt and eventually kills the tree.) It thrives on extra sunlight, which is why it's perfect for Texas summers. The leaves are a bright and shiny green that transform to a soft shade of yellow in the Fall.
Heat

Loving Shrubs

Trees are great investments, but shrubs are also important elements when it comes to landscape design. Shrubs can enhance your curb appeal by accentuating the front of your home; all while creating borders and adding pops of color or texture in flowerbed

The Texas Red Yucca is a hummingbird favorite that produces talk spikes of reddish-pink flowers, whichcontinue to bloom all Summer long. It is also one of the most drought tolerant, flowering succulent plants.

When it comes to ersatile shrubs, the Boxwood is as good as it comes. They bring year round color to your front yard landscape; creating bright moments during those dreary winter months. Their ability to bounce back and withstand regular shearing makes them perfect for hedges and topiaries.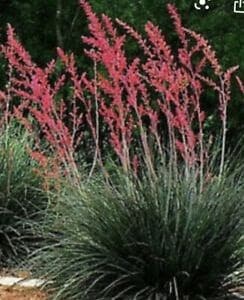 Durable

Flowers

Trees and shrubs are beautiful for your yard, but adding some flowers is important for softening up the greenery in your landscape design.

Unfortunately, not all flowers are suited for the sun and heat of Texas; so it is key to know which ones are durable enough to withstand the climate.

Perennial flowers are plants that return year after year. In most cases they die off in the Winter and return to life in the Spring. There is considerable variety when it comes to perennial color; making it possible to have something of interest throughout the year.

For fun and whimsy that will stand the test of time, make sure to include Gerbera Daisies in your flowerbeds or pots. These flowers need full sun; and with proper care, they will thrive.

Columbine flowers are another well suited option. They love the heat, (but will also grow in partial shade) so they work well in flowerbeds with trees and shrubs. They come in many vibrant colors and have an attractive, clover-like foliage.