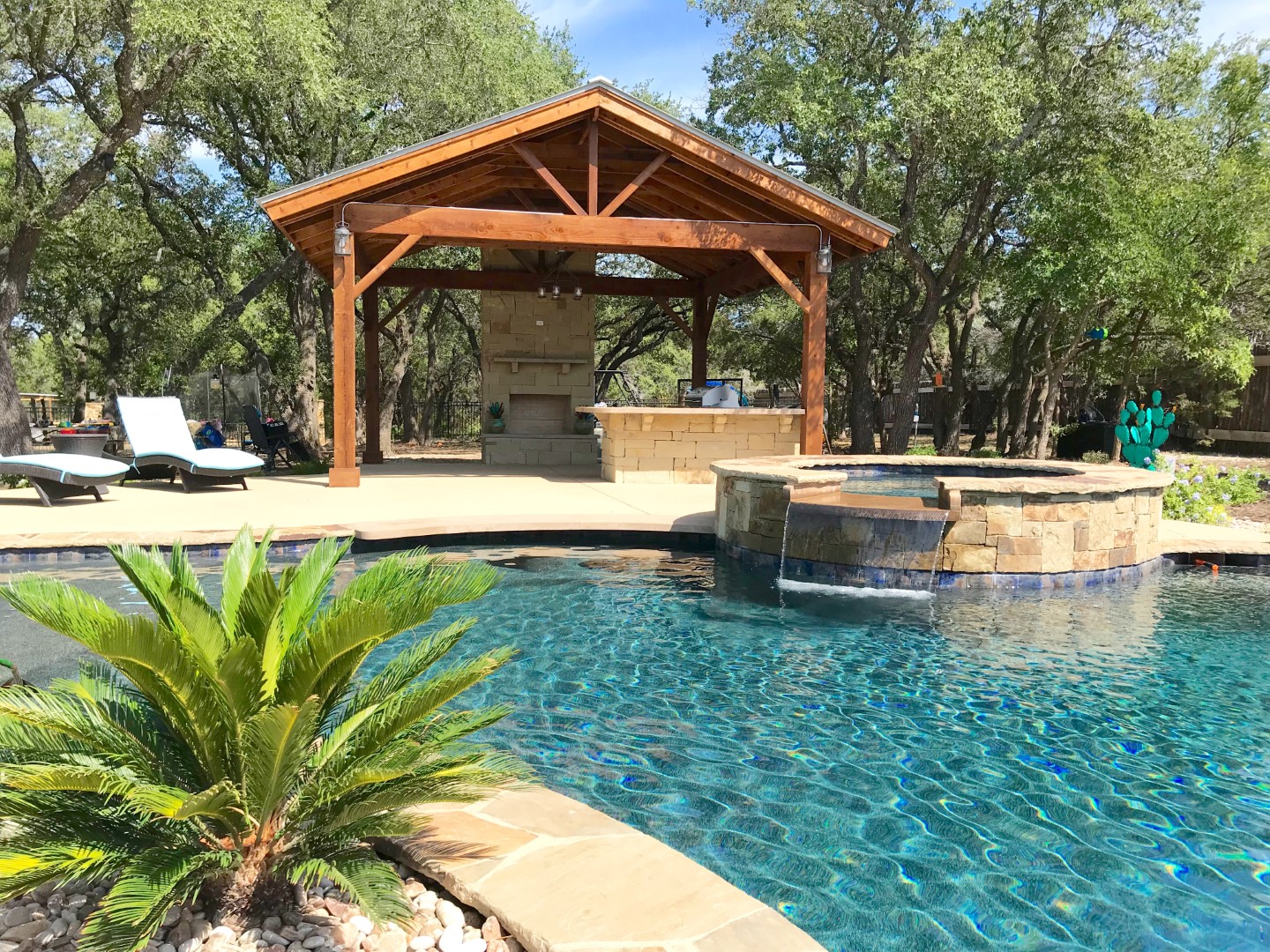 Outdoor kitchens are a great way to add a dynamic, friendly atmosphere to your space. Equip your backyard for entertaining and feeding friends and family!  These types of elements are always a hit with visitors and homeowners love the flexibility of indoor/outdoor living. In addition, homeowners see an incredible return on their investment (especially in the Austin area) when it comes time to sell.  A new case study reported by Quicken Loans shows area homeowners today can expect an ROI, or return on investment, of 100% to 200%. Not a bad investment in your property.
When planning an outdoor kitchen, you'll need to think about how many people you intend to accommodate, your entertaining needs, and your budget. At this point we recommend reaching out to a professional landscape designer to go over options for your next steps—determining the best location for your kitchen, the size requirements, design layout, countertop placement, materials (granite, concrete, aluminum, etc.) and then finally, the appliances you'll need.
Speaking with a trusted professional about your needs, your wants and your budget will get you off on the right track and will ensure your area turns out exactly how you envisioned it.
Adding an outdoor kitchen sees an average ROI of 100 to 200 percent!
Outdoor kitchens, once offering little more than a grill to fire up the burgers, have evolved into increasingly sophisticated and multi-featured spaces perfect for luxury entertaining.  While outdoor entertaining has always been one of Central Texas' favored casual pastimes, today's outdoor kitchens offer so much more than just fresh air, sunshine and the delicious aroma of burgers cooking on the grill.
The simple grill has been replaced with elaborate, multi-functional cooking appliances – including hybrid grills that cook with wood, charcoal or gas – plus warming drawers, griddles, pizza ovens and more. Often, the space may be rounded out with fire pits, bars and beverage centers, upscale cabinets and countertops, lighting, tile designs to rival the fanciest indoor backsplash murals, plus dishwashers, wine units and entertainment centers that include everything from big screen TVs to audio equipment.
These spaces aren't just used during summertime; many Central Texans use them year-round to expand their kitchen space and enjoy an extended array of cooking and entertaining options.
Outdoor Kitchen designs are also completely customizable when it comes to size and location. Whether you envision a sprawling, scenic paradise or want a smaller functional space, today's outdoor living features have homeowners re-envisioning what it means to enjoy cooking and dining in the great outdoors. Likewise, today's designers are taking up the challenge of creating sophisticated spaces for a variety of budgets that are perfect for entertaining, escaping or just being one with nature.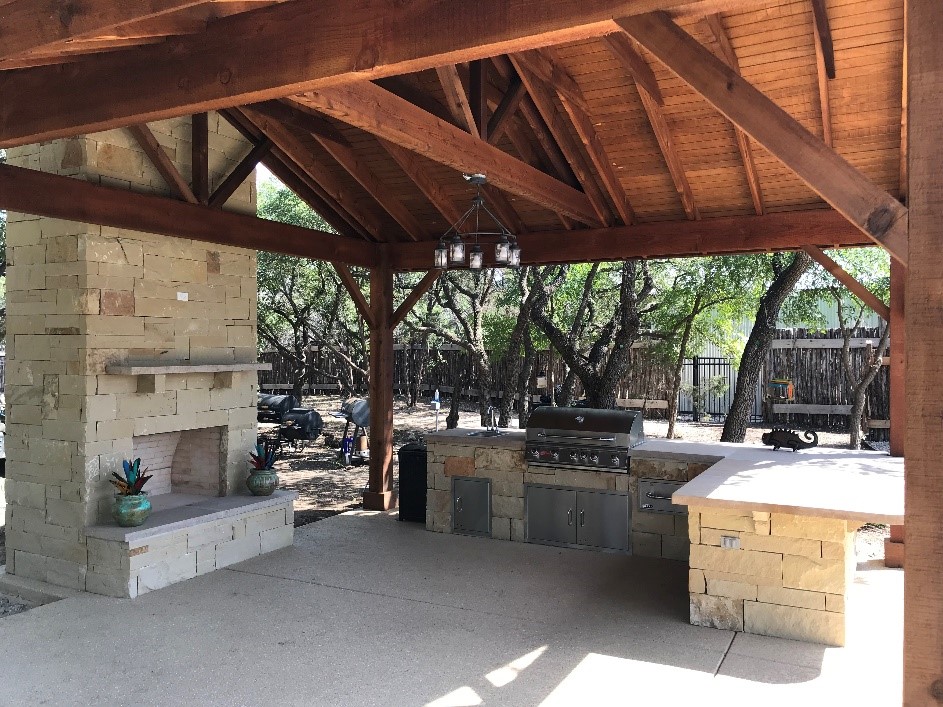 The overall goal for any outdoor kitchen is to create a highly functional space that makes outdoor cooking and entertaining effortless and enjoyable.  Not only do outdoor kitchens have one of the highest ROI's for home renovations, most homeowners in the Austin area are able to use their outdoor space year-round.  Not sure where to start or where your budget should be? Try contacting your local landscape design-build professional for a good start.