Urban area neighborhoods notoriously have small front or backyards, and sometimes both. These small spaces can often go unutilized, resulting in bare, unattractive plots in what would otherwise be a beautiful property. What's worse - the functionality of your property is diminished.
You paid for every square foot of property your home sits on ⎯ why not take advantage of it?
Paths & Walkways
Turn that unused space in between homes into a functional walkway. Not only will you be able to utilize the space better, but it will increase security and deter prowlers when it doesn't seem like an area that's regularly ignored (they also don't like cactus around windows). Adding indigenous plants will also help to decrease the amount of maintenance required.
(Want the rustic, cactus look without the thorns? Spinless Prickly Pear is a really a thing. Unfortunately for all of us from Texas, it's not the version of the plant we're most accustomed to.)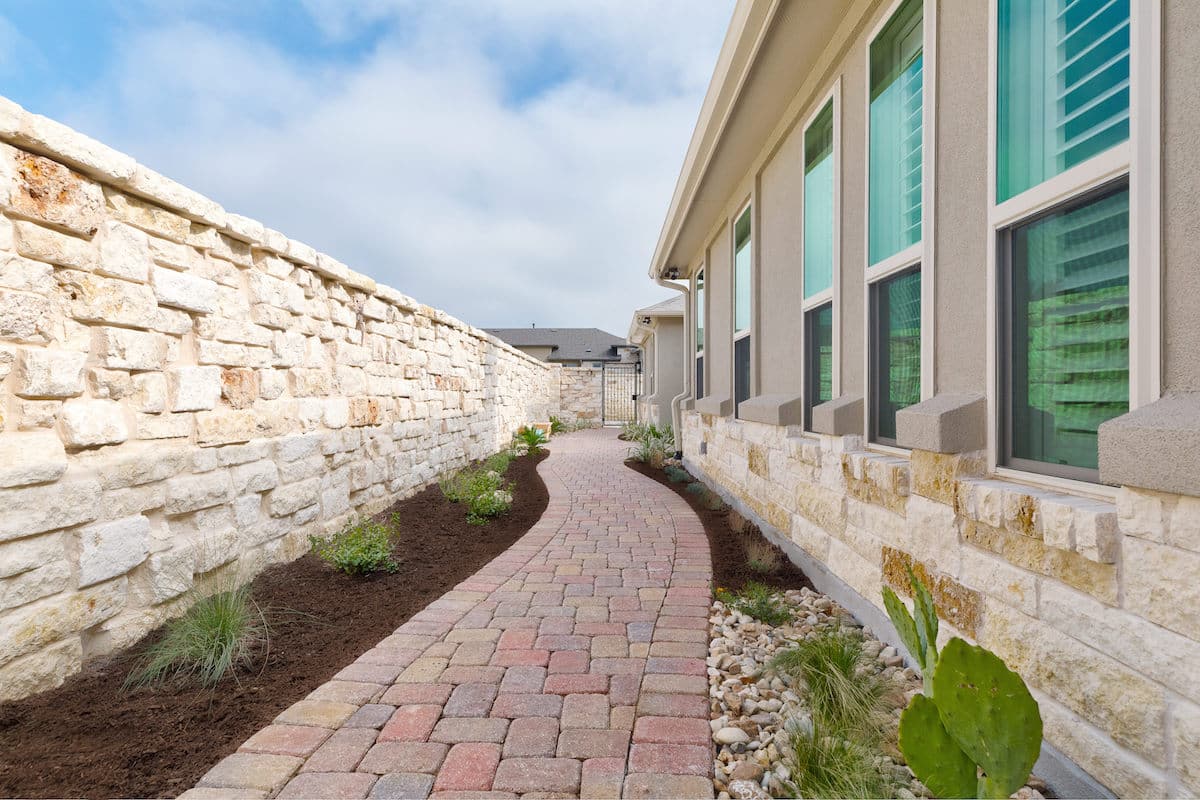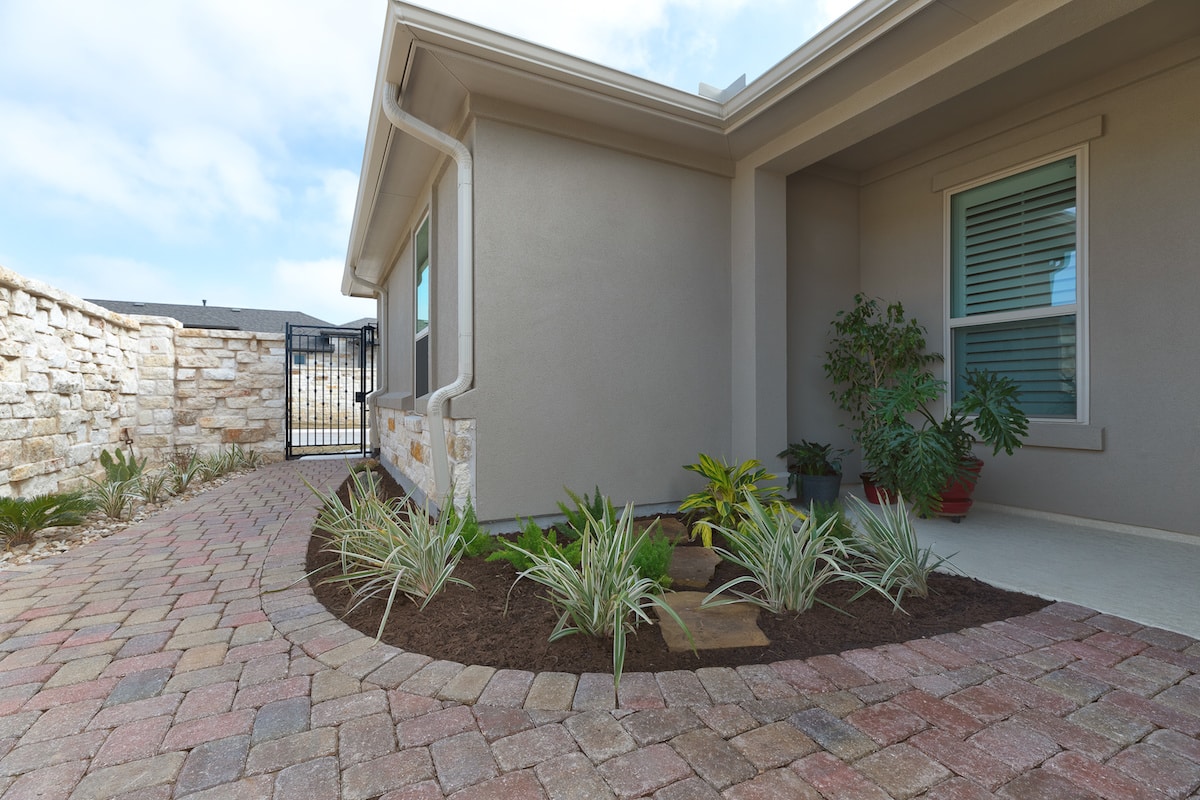 Porch & Patio Landscaping
Use the patches around your patio and porches to add texture and color to your home's facade. Adding different sized plants will give your design some depth. Use natural stones to create steps for easy access to places you'll need to reach.
Types of step stones:
Natural Stone
Paver/Block steps
Granite/Bluestone
Natural Stone & Gravel
Using a mixture of different products adds texture and variety to an otherwise boring landscape. As an added bonus, with a design like this, you won't need a mower or weed eater. Talk about a low maintenance yard!
Popular types of gravel & rock:
Lava Rock
Crushed Granite
Pea Gravel
Glass Gravel
River Rock
Slate Chips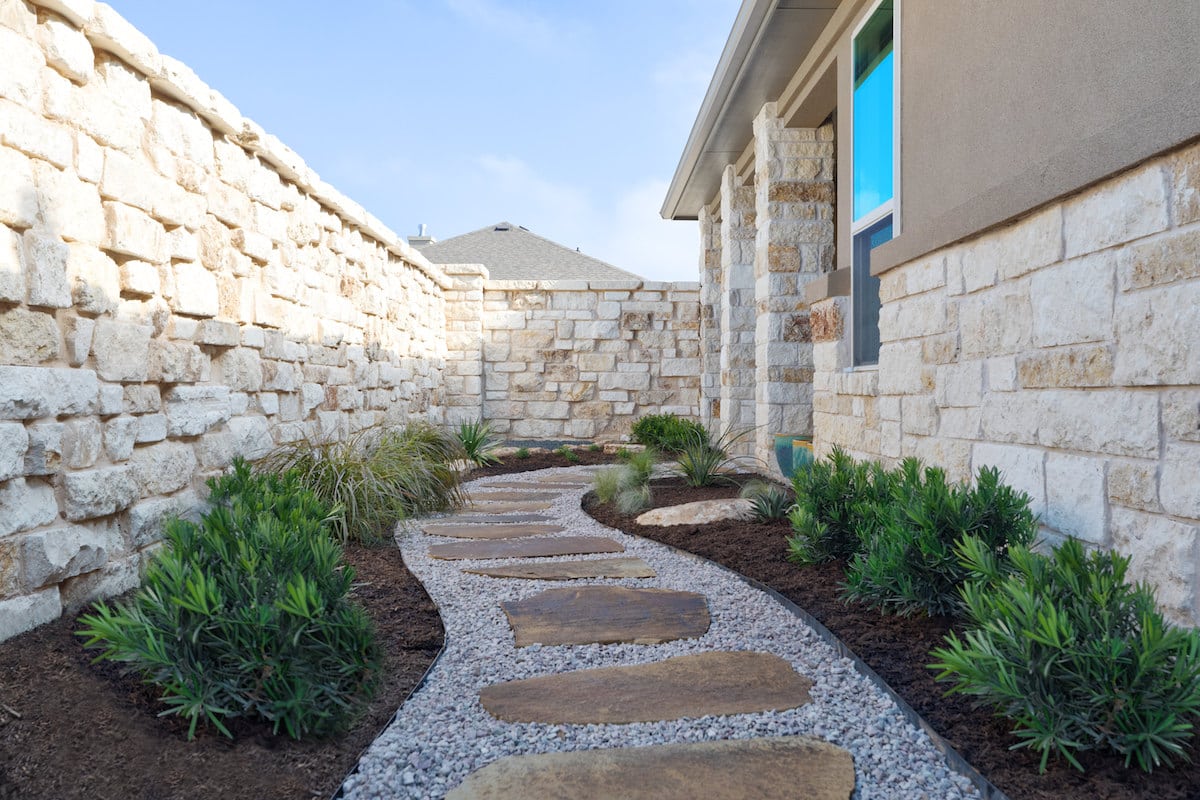 Do you try your best to ignore your yard during the walk to your mailbox? What if it was a space you could use? What if it was a space that made you happy just by looking at it? A small outdoor area doesn't have to mean you lock yourself indoors. Let's find a way to make it a space you can use and be proud of. We'll create an outdoor extension to your home that's so fluid and inviting you'll wonder how you ever spent so much time inside.