When you think about landscaping you might imagine lush green lawns, vibrant colorful flowers, and wispy grasses blowing in the breeze. It's not as often that we consider the structures within the setting — your hardscapes.
Hardscapes are an important part of your landscape design. They are paths, walls, patios, and any other "hard" features made of concrete, brick, or rock. Paths and patios can tie your design together; while  adding a fire element such as a fire pit or fireplace can create that cozy or romantic ambiance you're searching for. There are four main elements you can incorporate into your landscaping: fire, water, earth, and air.
FIRE
One of the most popular hardscape elements is fire. Whether it's a fireplace or a fire pit, you can be sure this will be THE place of gathering for friends and family. They both offer lighting and warmth once the sun starts to set, and the ambiance will keep everyone gathered around, chatting into the wee hours of the night. Not only are there many different sizes and shapes, but fire pits allow you the choice to burn wood or gas and to have colored glass or decorative rock fill the space – creating a stunning, more modern look.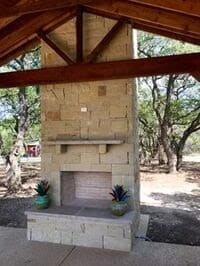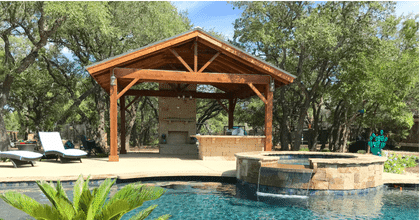 WATER
Adding a water feature to your hardscape increases the aesthetics tenfold. Not only are they beautiful and mesmerizing to watch, but the sound of water flowing creates a relaxing atmosphere anyone can find serenity in. All you need to complete the flow is a comfy chair to curl up in and a little bit of time to close your eyes and relax.
EARTH
The perfect addition to a hardscape is the surrounding landscape. Adding trees allows for privacy, shade, and even a little burst of color. Bordering pathways with vibrant flowers and other small greenery can expand the hardscape while adding texture and color. You can also, easily, transition from the hardscape into the lawn by incorporating decorative rock or mulch.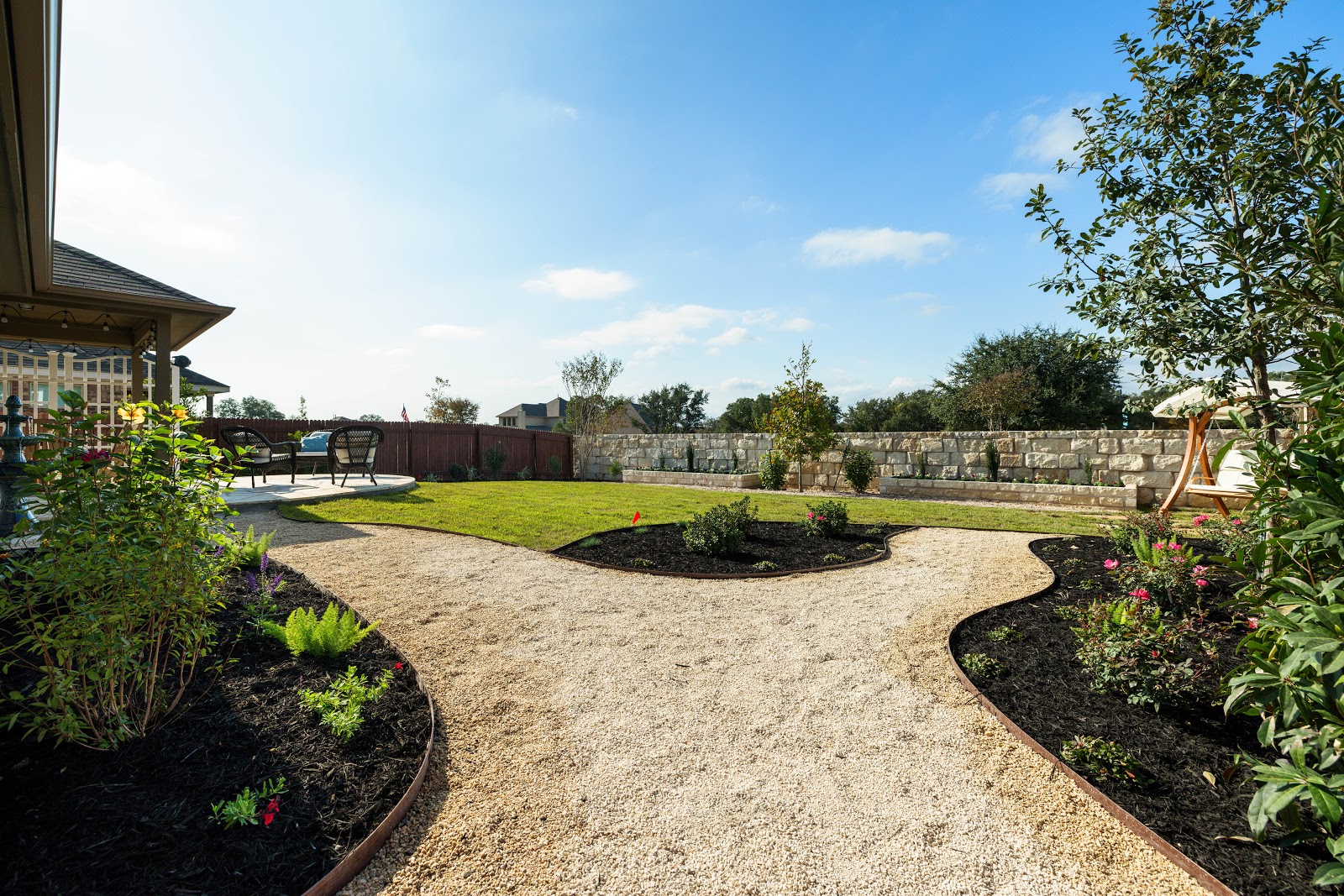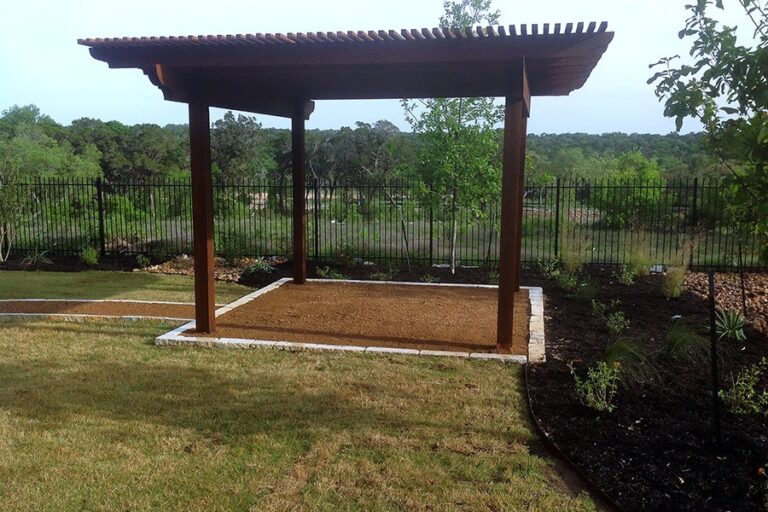 AIR
We couldn't leave out Pergolas! A quickly growing trend, especially here in Texas, pergolas provide shade, lighting, privacy, and a place to hang your favorite flowery baskets. It provides an excellent place to have your patio furniture for outdoor meals or a full outdoor kitchen. Surround your pergola with tall, flowy grasses and you'll be able to hear the whisperings of the wind as you enjoy the cooler temperatures of your shady oasis. Air elements are all about finding unique ways for the senses to experience natural air and cooling elements; and these are sure to have you covered.
Whether you choose one or multiple elements to include in your hardscape, adding these components will definitely have you spending more time outdoors with your family, friends, and self.