When it comes to landscaping, it's easy to only pay attention to your backyard: after all that is where you spend most of your time, and where most family and friends relax and hang out. But what about your front yard? Beyond curb appeal, and the benefits it can provide to the overall value of your property, your front yard is also an important place because it is what everyone else can see. As such, it is up to you to decide what kind of tone, atmosphere, and style you want to project with your front yard. A friendly invitation? A statement about your status? Here are five of our favorite front yard landscaping ideas.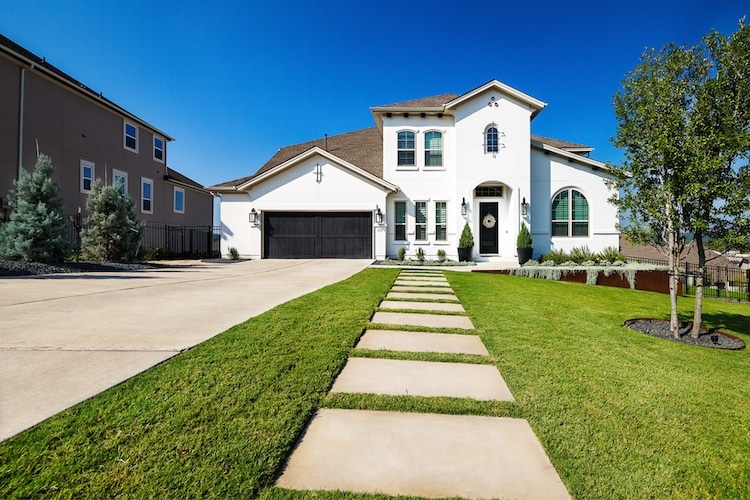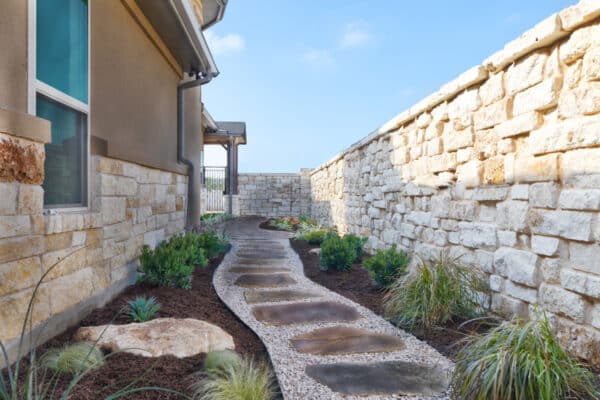 Natural Elements
Use rocks and natural elements from the environment. That being said, take cues from the surrounding area to make plant selections. Native plants and natural processes will require less time and money. Natural landscapes also provide food and shelter for small animals and birds.
Creative Pathways
Think outside the box and use interesting elements to create your walkway.  Rather than a big slab of concrete, try stone, brick, staggered rock for visual appeal. Your walkway should complement the architecture of your home and clearly lead to the door you want guests to enter.  At Best of Texas Landscapes, we say walkways are intentional and when creating virtual exterior designs, we keep this in mind!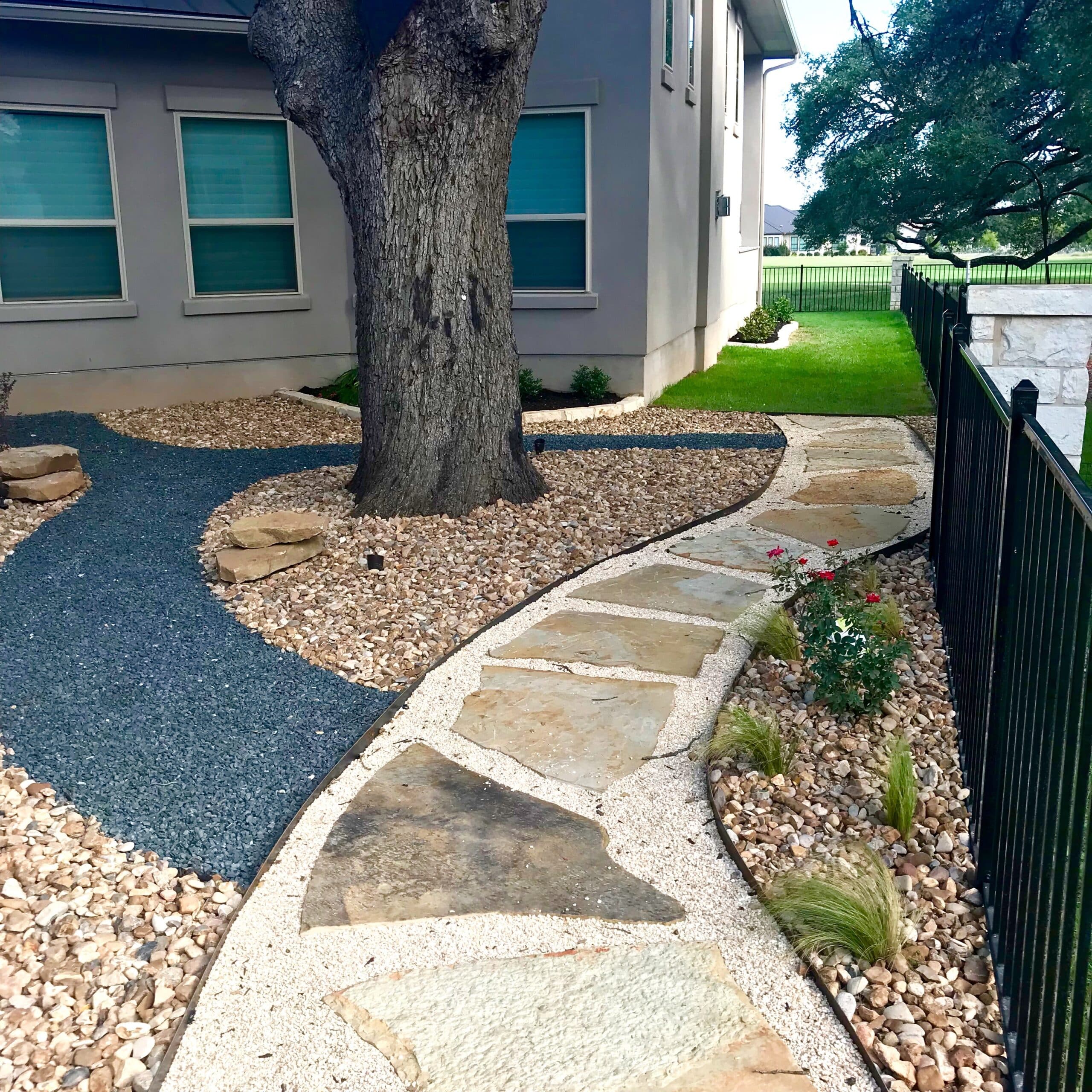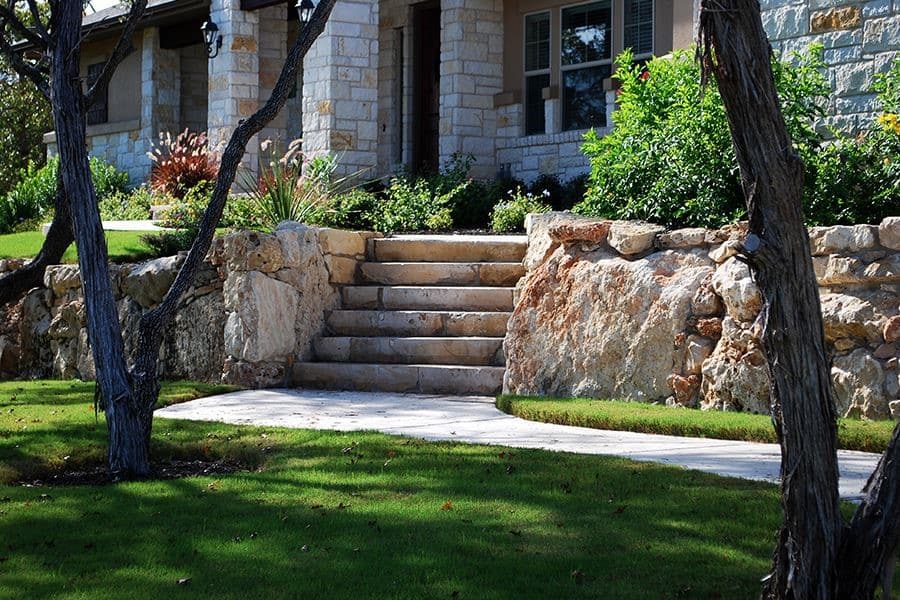 Porch Steps
Steps are essential in some cases to connect your front stoop to the walkway.  Be sure your steps are the same width as the path they connect.  If your path is 36" wide, the steps should also be 36" wide. At Best of Texas Landscapes, we usually recommend a path be a minimum of 36" for comfort and direction.
Stick With The Style
Every home style has a landscape style as well.  If your home is modern or contemporary, go for a simplistic design with straight lines and simple flowers and gravel. If your home is a craftsman, go for a more colorful and winding path for the eye.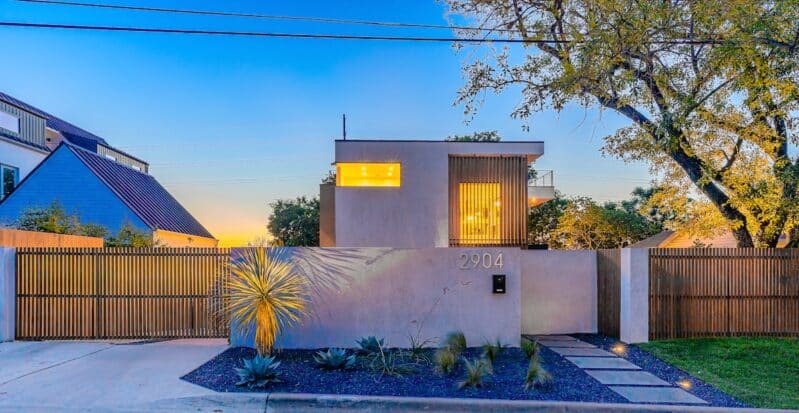 MODERN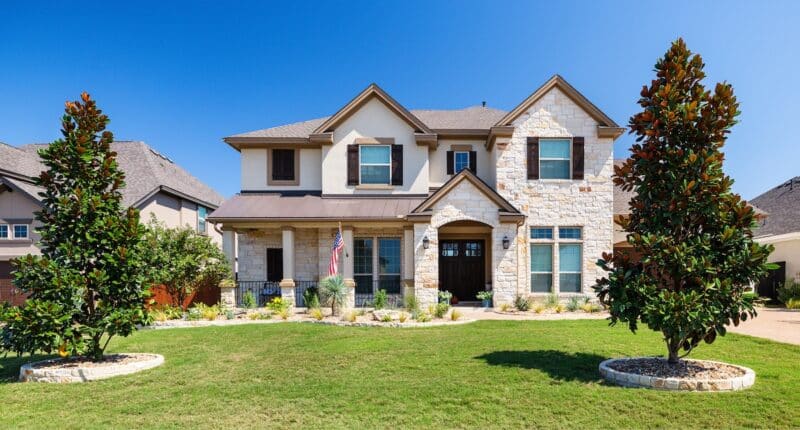 TRADITIONAL
Layering
Layering your landscaping is a popular approach to keep your front yard space looking creative and not overdone.  To keep it simple, tall plants go in the back, medium in the middle, and shorter plants in the front.  Your layering may include small trees or bushes as well.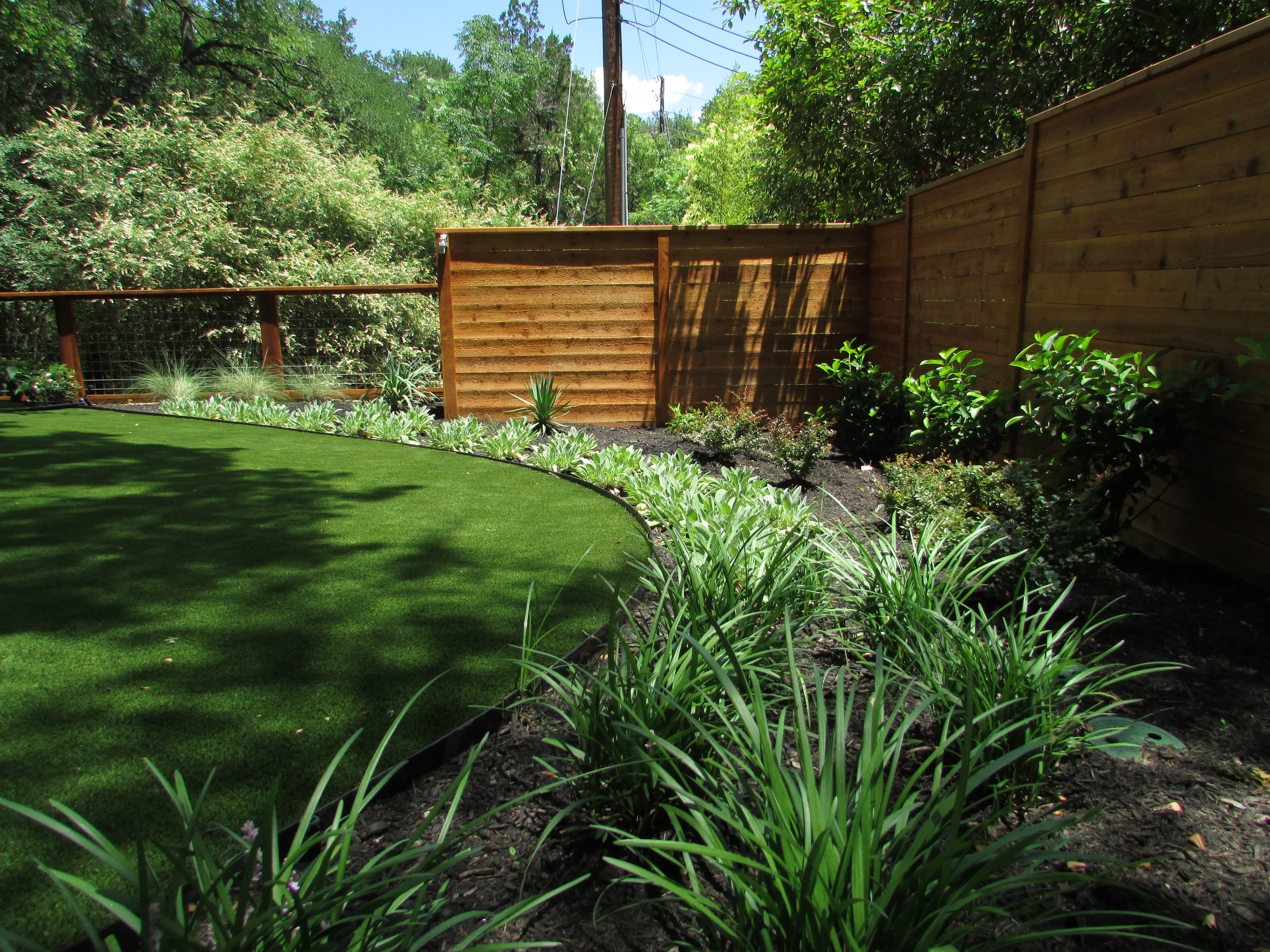 With some careful planning alongside our expert design team, we can convert your humble front yard into a showstopper with excellent curb appeal! Schedule your FREE consultation with one of our design professionals today.