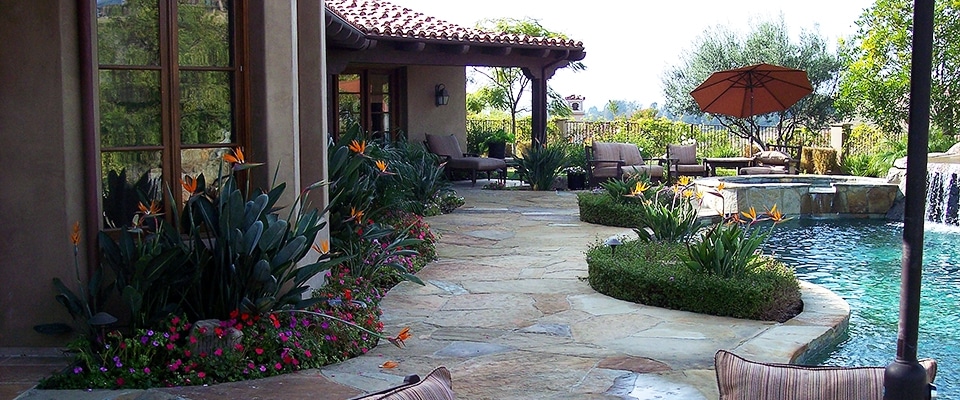 Do you use your outdoor space to serve your lifestyle?
Having unused or underutilized space is just as bad outside of your house as it is inside. For many, an outdoor space is nothing more than a few square feet of cement. However, for most of our neighbors here in Central Texas, yards are the rule, not the exception. And for those with yards, the possibilities are endless. New designs are trending every day! A landscape design can be both beautiful and functional. Put your family's mark on your property by creating an environment that better serves your lifestyle, like a
Tea Garden
Outdoor Yoga Space
Meditation Garden
Pet-Friendly Landscape
Child's Play Zone
Outdoor Dining Area
Recreational Area
Add Value to Your Life
We often focus on the things that would add value to our property in terms of your monetary investment. But what could you add that would add value to your life?
For more ideas on what kind of space would serve you best, take a look at sites like Pinterest or HGTV for some inspiration or view more images of our landscape designs here.
Take note of which design ideas appeal to you most. What elements do you see that you'd like to incorporate?
Try to view your outdoor space as an outdoor room. Is it a place where you'll go to relax and reset? Then it will need to have features that you find relaxing.
Contact your local design-build landscape professionals. They know what's trending and can help you choose materials and plants that will fit your property and complement a more functional design for your outdoor lifestyle.
Functional & Decorative Outdoor Elements
Many outdoor elements can be both functional and aesthetically pleasing. Is it a patio or a place where you'll practice yoga? Choosing the right element will enhance your experience and perception of your space.
STONE & MASONRY
Forgo the boring cement sidewalk for something uniquely you with a rock patio, path, or bench.
WATER FEATURES
Water elements, such as trickling fountains or fish ponds, can be a wonderful way to add a calming ambiance to a meditation or tea garden.
PRIVACY SCREENS
Small garden building like pergolas, canopies, or tree-lines can create a more private space within a larger landscape. Adding structures, both living and inanimate, can beautify and increase functionality at once.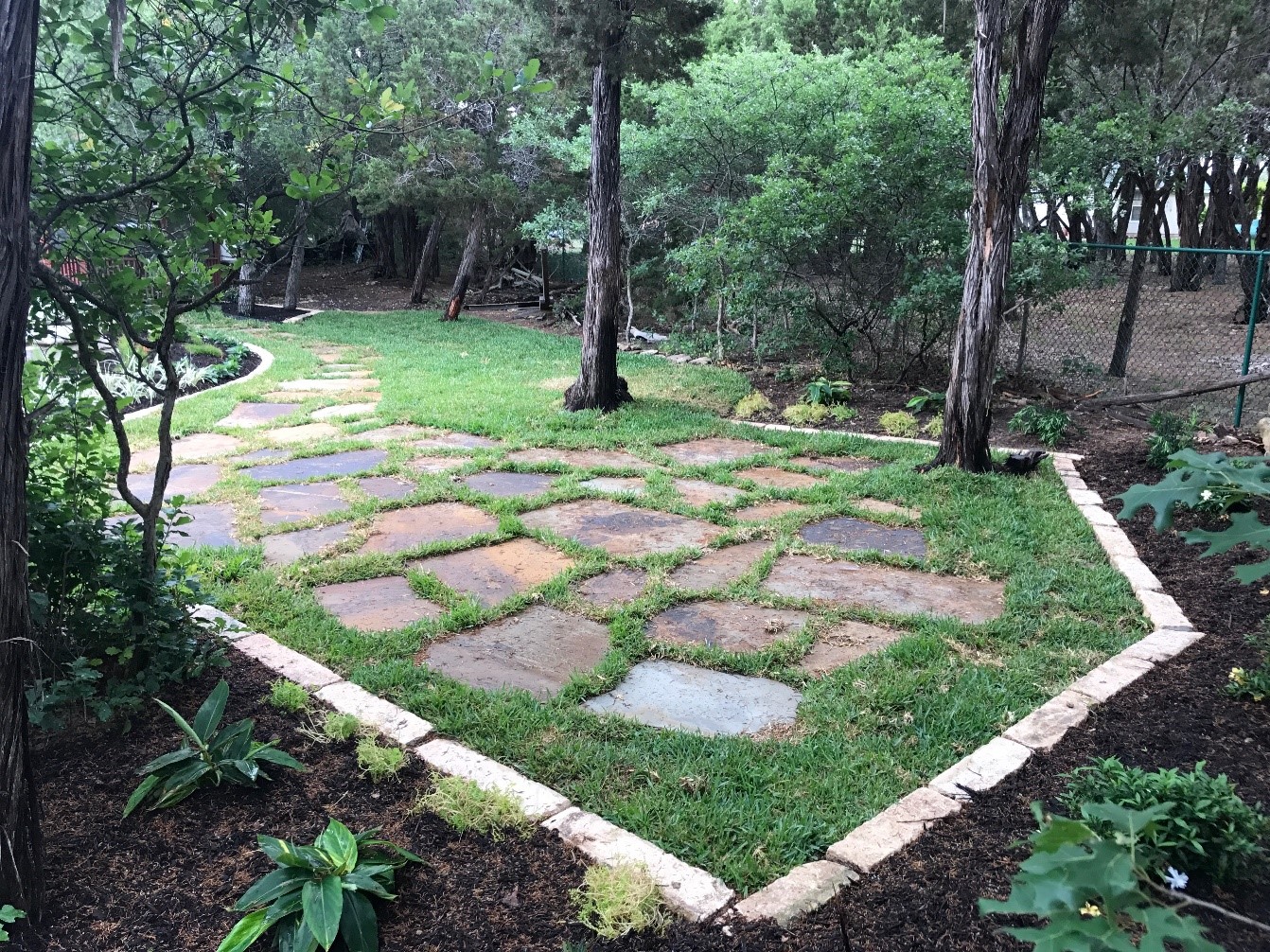 LIGHTING
Your local design-build landscape professional will have the lowdown on accent lighting versus security lighting. Keep in mind your greatest source of lighting…the sun! Make sure to consider the position of the sun during the times of day you will most likely want to use your space. Using natural or constructed shades and canopies can help you make better use of an underutilized space.
Plant for Your Style
Use your senses to help you decide which plants will be most pleasing to you. Do you love to touch things? Look for plants with a lovely texture, such as the velvety lamb's ears. If you're someone who loves visual stimulation, you might prefer brightly colored flowers. Or, if you're someone who loves fragrances, choose a range of scented plants that bloom at different times of the year. Some night-flowering plants are very fragrant and especially beautiful under moonlight. Even plant forms can inspire you. When choosing plants look at the shapes, patterns, lines, and colors to best complement your outdoor goals.
Don't forget your living landscape will require attention over time. Be sure to select plants and a landscape design that fits your personality and your design style. Some plants need a lot of time and attention. If that's not your thing, find an alternative that thrives in your area with little maintenance. If eco-friendly options are very important to you, you may want to consider indigenous plants that also require less water.
Whether you want to spruce up the area around your pool, add an outdoor kitchen or create the perfect backyard retreat, no matter the size of your space, there's a solution for you. Many people find they don't need more space or a different place, they just need to optimize the space they have to better serve their lifestyle. How much dead space is on your property? Dead space on your property is only costing you, not serving you. How could you make use of that space and let it better serve you? If you're ready to create an outdoor space that your family can use and enjoy doing the things they love, contact us today to schedule your complimentary consultation.