There is something to be said about the unique design of the interior of a home, it gives the home personality, character, and style. The exterior of your home and your outdoor areas are the framework of this personal expression that makes a house a home.
Your outdoor space can be just as inviting and satisfying as your living room. It's not only an extension of your home, it's the first thing that your guests experience to welcome them.
Create

Focal Points

Create a few "centerpieces" within your landscape design to draw your attention in and allow you to build out from those specific points. 

Tie it all in with an element that leads the eye from one space to the next as we've done here with the edging along the side. With a slight curve we can give it an added pop of interest and depth.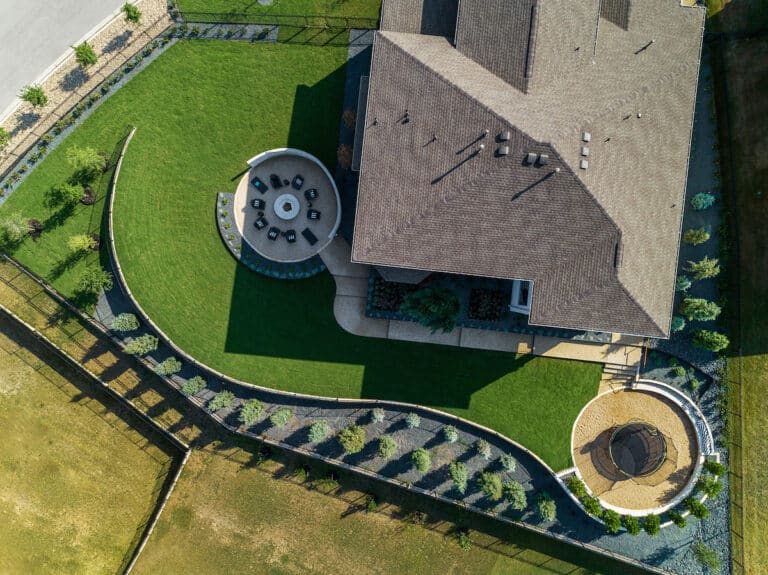 Don't

Forget the House

A key element in creating a cohesive landscape design is to blend in the most important feature: the house!

Add greenery to the edges of the home's exterior, filling in dead spaces with plants or flowers, or enhancing the architectural features your house already has.
Continuity

in Style & Function

While you spend more time in the backyard, the front yard is the first impression your guests see when they arrive. With a seamless design, you're not left with disjointed points of experience. As pictured here, we've used the same steel retaining element for the front yard edging along the house, and the raised beds in the backyard.

Think of the experience you have, the way you feel, when you visit a resort or country club. Safe in a defined space that pleases the eye and soothes the soul.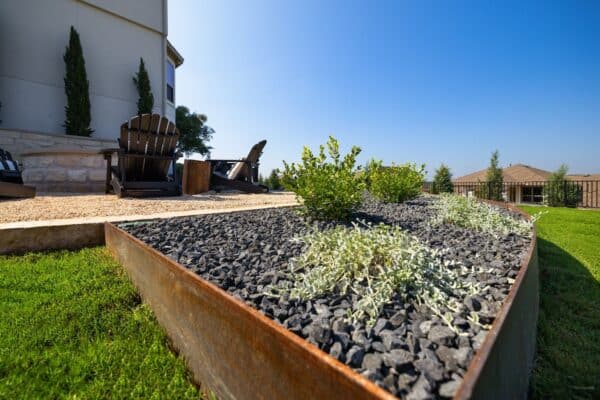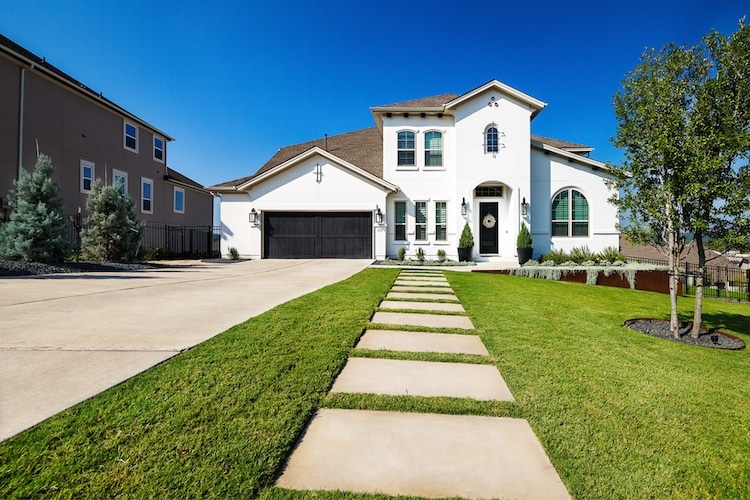 Most importantly, your outdoor space is not just an area to be looked at or avoided, it's a space to be enjoyed. It's an investment you already made. Let us help you take full advantage of it.
Two currently trending outdoor elements are built-in seating and outdoor fire pits, pictured here. This is not a space you have to prepare, or bring bagged chairs to enjoy – this is a space that is always welcoming and ready for you. Just like your couch, your kitchen table or that favorite chair you like to curl up in when its time for a good book. This year, take it outside.
Stop

Planning, Start Doing

It's time to stop planning and start doing. We've got your design plans and every element of your outdoor experience covered. Let us help turn your dream into a reality and love where you live. 

Give the landscape design and build team at Best of Texas Landscapes a call today at 512-260-1430 to schedule your consultation. We are your turn-key solution for all your landscaping needs!