Enjoy Your Yard in the Heart of Texas
While we love our great state, and try to act like it's not really that bad to "outsiders," let's all just admit that the Texas heat can be sweltering.
Without the right elements in your backyard, it can be easy to find yourself staying in the safety and comfort of the AC. The problem is, it's good for you to be outside. It's good for your mental and physical health. It's good for your Vitamin D levels and your sleep cycle. And it's not just good for the kids to "go outside and play" (or us for that matter) it's necessary.
So how do you make yourself go outside when it's sooo hot? How do you create a happy space for you and your kids? We've got a few tips just for you.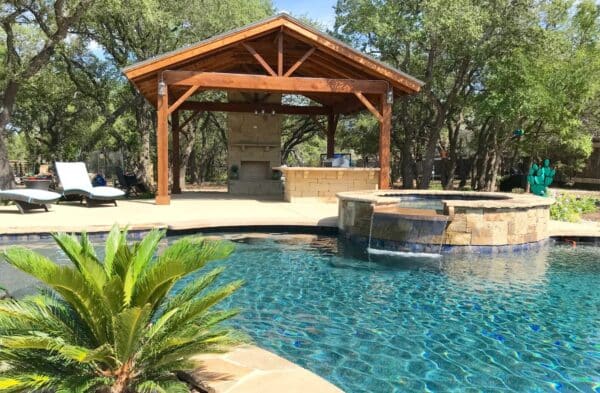 Stay Cool in the Shade
Who wants to sit and bake in the sun (if you're over the age of 18)? For the most part, we only enjoy a full-sun experience when we're moving around.
When designing the layout of your backyard, make sure you have a shady area to give you some relief during the heat of the day. This can be as simple as utilizing a large tree in your yard or adding a sail cover. If you'd like to take a little more advantage of your space, you can construct a more durable cover to make space for a more refined lounge area or outdoor kitchen.
Take things up a notch and install a fan or water cooling system around the border of your cover for a refreshing breeze.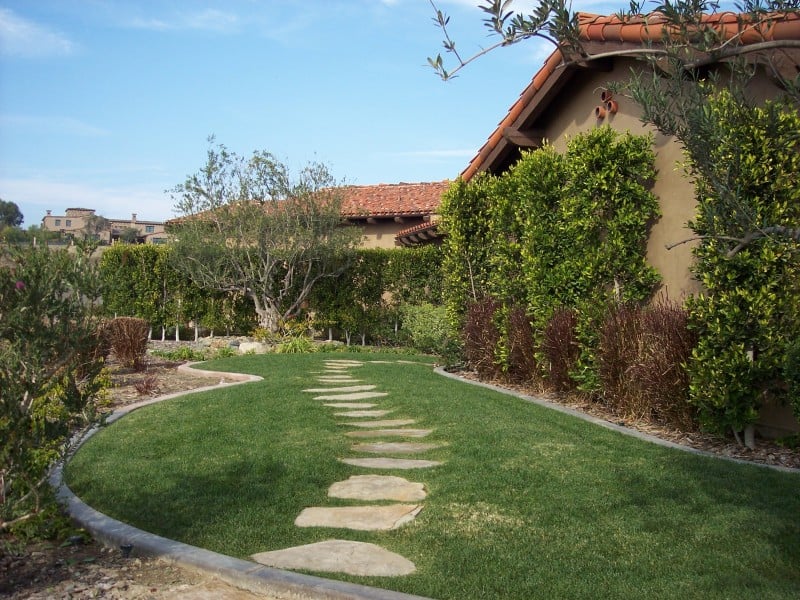 Make it Cozy & Private
Give your yard a more cozy appeal with a privacy feature.
Add lattice or create living walls with creeping plants. Create a private nook in your yard by utilizing an existing corner or side-wall, or place it where you want to spend more time, like near your garden or a naturally scenic space.
To give your backyard nook a cohesive feel, build a patio of wood or stone, or use small pebbles to define the boundaries of your space.
Bring on the Entertainment
One small problem with spending more time outdoors is that it's so hard for us to disconnect. We can approach this in a number of ways. One way would be to cut off your media when you go outside. Let your battery on your phone die and forget the TV for a few hours.
Or - you can succumb to your 1st world self and install the basics to keep you entertained.
Add electric outlets near your sitting area or back patio. Make it easy on yourself and get the plug-ins that already include the USB port.
Install a fan and some outdoor speakers.
Mount a TV under your new patio cover.
Now pop open a cold one, sit back and relax.
Don't Be Scared of The Dark
Let's not forget lighting!
Lighting is not just a great idea for your backyard to give focus and depth to your favorite elements, it's also great for safety and your own sense of security.
Install outdoor lighting in your backyard where you want to hang out, walk freely, or keep any would-be burglars from prowling around.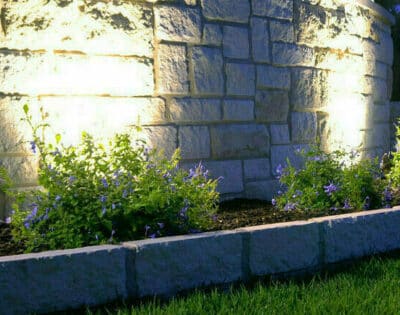 Sprinkler Systems
You may not immediately think of sprinkler systems as being your ticket to an outdoor wonderland. But have you ever tried to walk barefoot or do a cartwheel in dead grass? It doesn't feel good.
Watering your lawn on a regular basis is time-consuming. We get it. By installing a smart watering system in your yard, you'll not only save yourself time and water, you'll give yourself the gift of a lawn you love to look at and one your kids can tumble on without a fuss.
These are just a few ideas for your backyard to help you beat the Texas heat and get some fun in the sun this summer. If you're looking for help to design your outdoor destination or makeover your backyard, contact us for a free consulation.