Leander, Texas homeowners turn to their local, trusted source for total outdoor renovations and luxury landscape designs – Best of Texas Landscapes. Based in Leander, and with a long tradition of surpassing client expectations, we create outdoor designs that amplify your quality of life and elevate the functionality of your entire property. Create your own backyard escape in a neighborhood like Travisso or add a design that complements the natural landscape of Leander's more rural areas. Our goal is to bring your dreams to life.
Luxury

Landscapes & Outdoor Design

SERVING CLIENTS IN THE LEANDER AREA Meet with our award-winning designer to create an outdoor design to elevate your whole property with a more luxurious landscape.

  Landscape Design
  Fire Pits & Fountains
  Landscape Lighting
  Outdoor Kitchens
  Turf & Putting Greens
  Meditation Gardens
  Dog-Friendly Spaces
Design

& Build Experts

OUR EXPERT CRAFTSMEN ARE YOUR TURNKEY SOLUTION  We work with our clients to transform their home's outdoor spaces for an easy, total renovation solution for Leander area homeowners. We guarantee quality work and beautiful results, and make it easy to trust one company for all your outdoor needs from the ground up.

 Patio Extensions
  Stone Pathways
  Shade Covers
  Plant Installation
  Drainage & Irrigation
  Smart Water Sprinkler Systems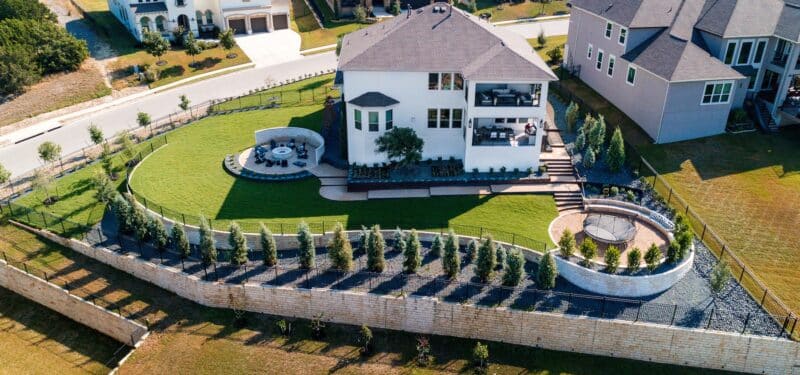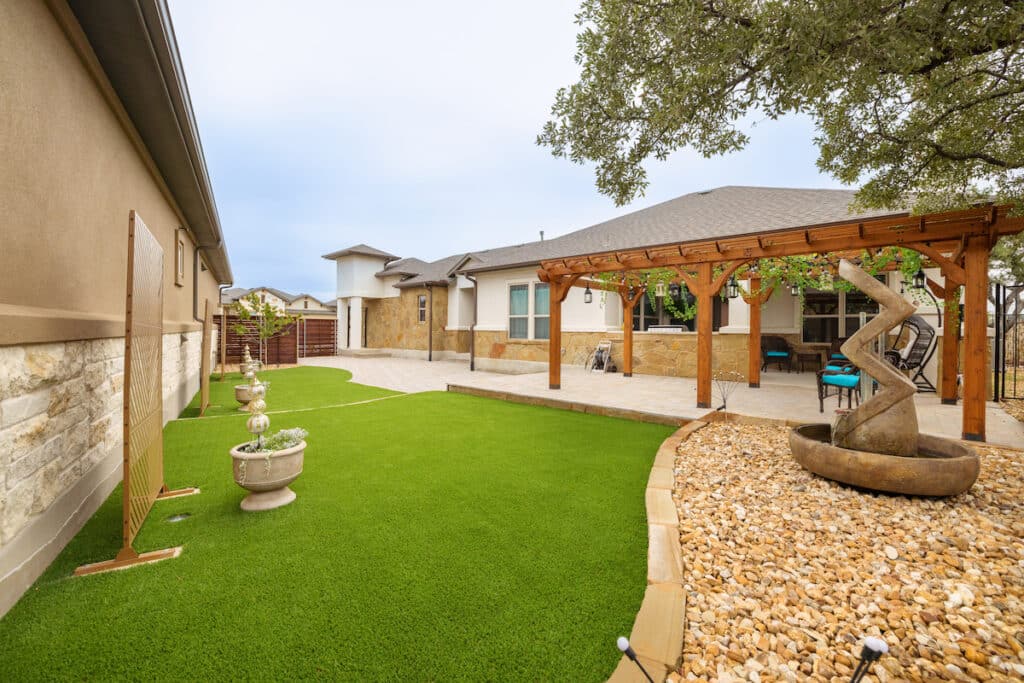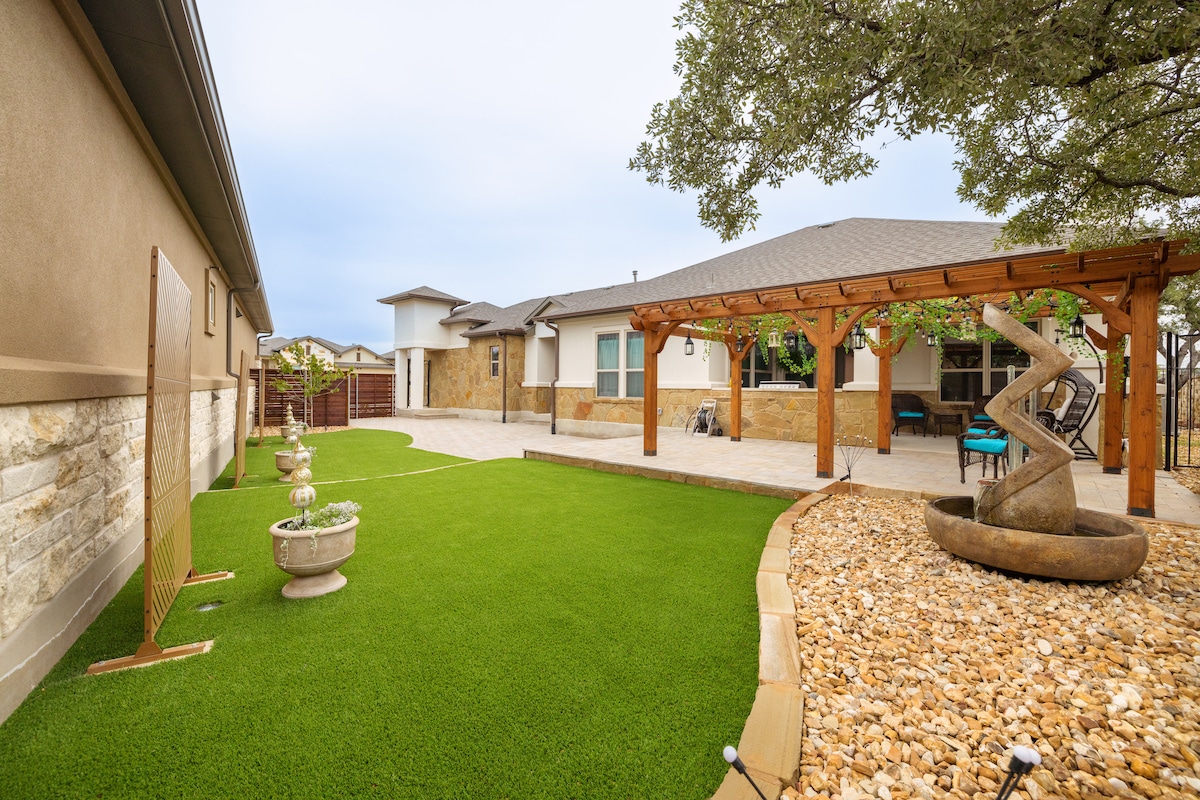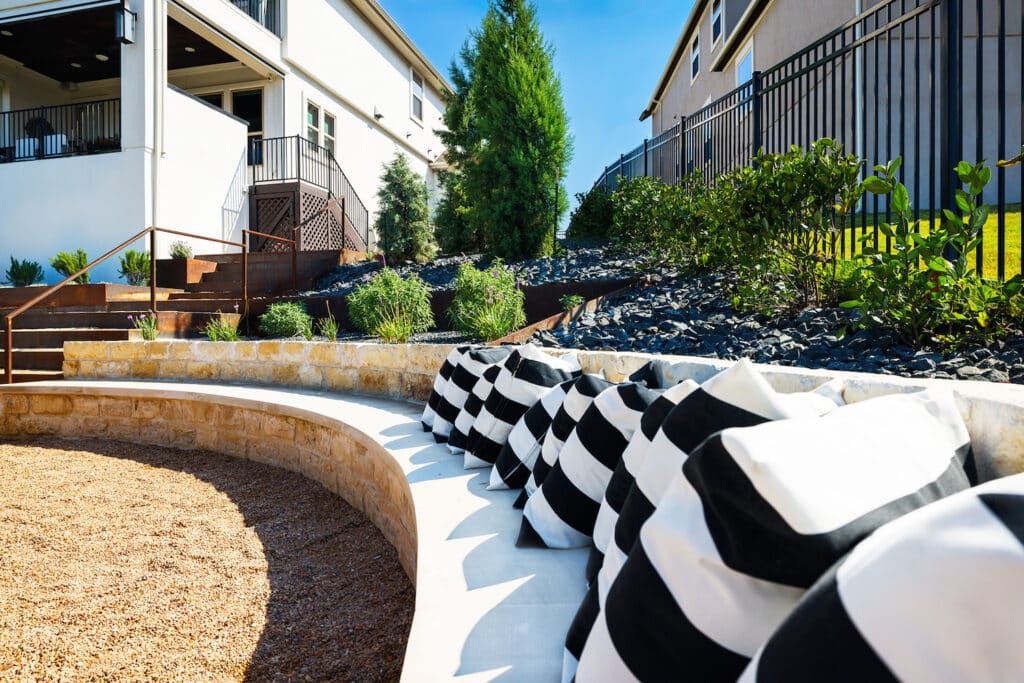 Digital Designs
To bring your vision to life, we make sure you can see how it all comes together with professional, digitally rendered landscape design plans.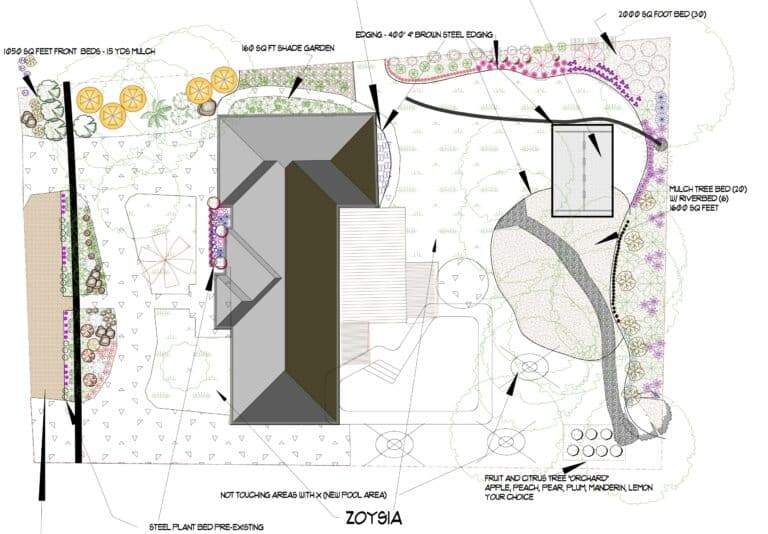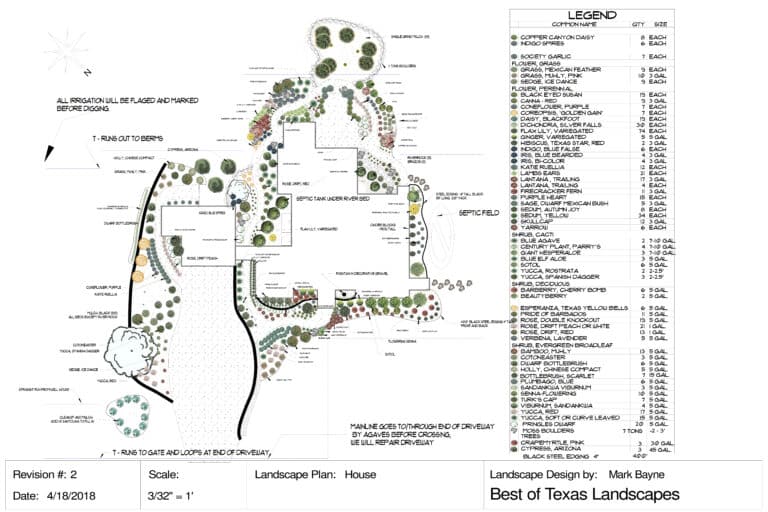 3-Steps

To Your New Landscape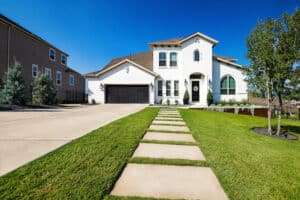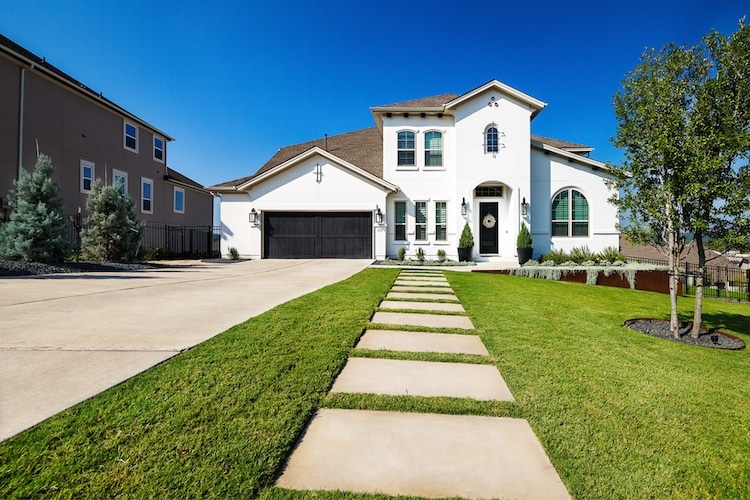 Step 1
Meet with our award-winning landscape designer. (Projects start at minimum $15,000 budget)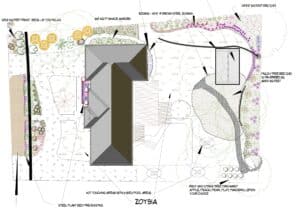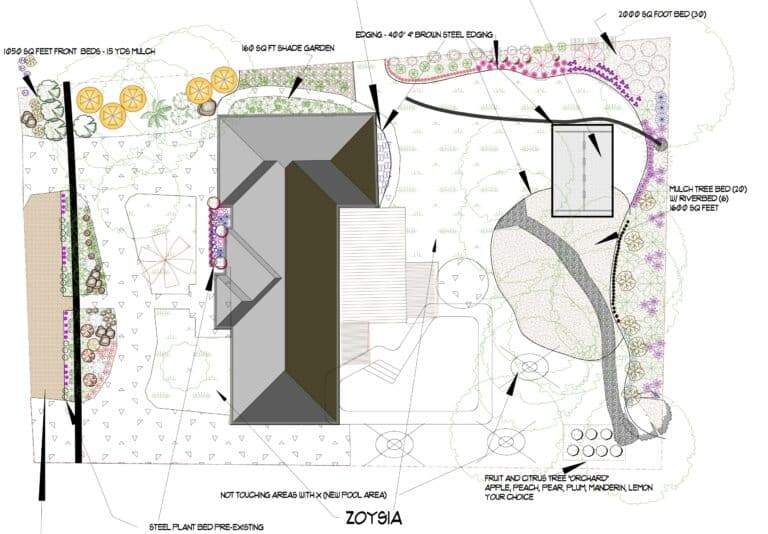 Step 2
Order your custom, digitally-rendered landscape design for $495. (Design fees go toward installation costs)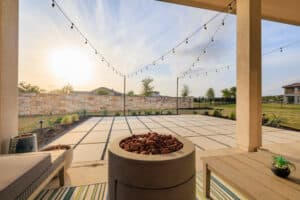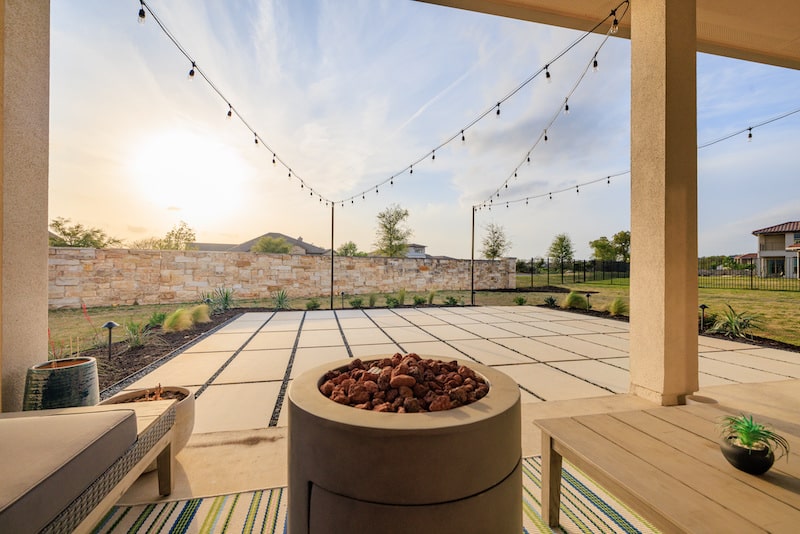 Step 3
Hire our crews to develop your entire landscape design plan: irrigation, plant installation, construction, and masonry.
We hired Best of Texas immediately after we completed our pool. We hired them to fix our irrigation system that was damaged by the pool company, as well as build a flagstone patio fire pit area, construct two decorative stone walls, and create various landscape beds. We were very impressed with the professionalism and workmanship of the entire crew. The stonework they did for us is very beautiful and the landscaping plants they chose fit perfectly to give us our very own tropical backyard retreat.
Jason and the entire crew were all great to work with. They are extremely reliable. We have had a lot of compliments on the landscaping and the lighting they did. We highly recommend them!
Being a builder, I deal with lots of contractors. Communication and the ability to execute the scope of work with an established budget is what I look for when deciding if I will use a contractor again. Jason and his staff have worked with me on many projects!
I was helping a friend out with his home and we needed a designer and landscaper. These guys were incredible, they designed his backyard from the ground up, tolerated all my questions and installed something amazing. Was a great project but Mark and Jason were pretty awesome to work with. Thanks guys!
I wanted to let you know how pleased we are with your design services and construction of our backyard landscaping project. From the initial design and through several iterations, the design evolved to meet our needs and budget. Mark was very accommodating and flexible. Jason and his crew then proceeded to undertake the construction. The crew worked in an orderly respectful manner and Jason was here nearly every day to ensure the work met his and our standards. The crew was really good about cleaning up each day. Jason's wealth of landscape experience proved to be invaluable as we tweaked some of the plant locations and other aspects of the project as we went along. Jason was very responsive and kept in constant contact with us during the construction. They even repaired the entry gate that needed modification due to the project. The workmanship was outstanding and we could not be more pleased with the result.
Ron & Nanette