[one_half] If you have installed a pool, new patio or made any other changes that have greatly changed the layout of your property, Best of Texas Landscapes can provide a FREE estimate for reconfiguring and repairing your sprinkler system. If not maintained your sprinkler system can waste a large amount of water so give us a call at (512) 228-4833 or fill out the online form to get your regular maintenance program started today.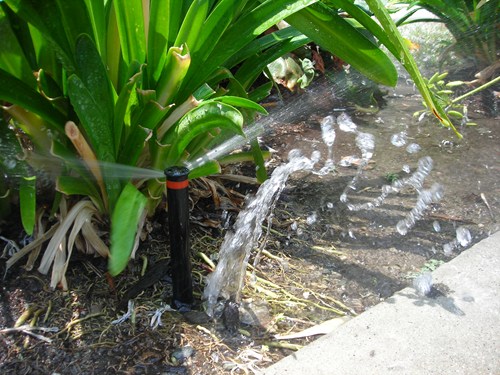 Best of Texas Landscapes can take care of all your irrigation repairs and regular maintenance. Residential or Commercial, small or large, we can handle it all. All sprinkler systems require regular maintenance and repair. Some examples of issues you may be having or need to look out for would be:
[fancy_list style="arrow_list" variation="olive"]
Broken heads or nozzles
Cracked or broken pipes
Stuck or leaking valves
Controller malfunctions
Increased or decreased water pressure
[/fancy_list] Best of Texas Landscapes can set up a regular scheduled program to check for all of these issues and more. Visits can be monthly, every other month, twice a year or yearly. Please call us at (512) 228-4833 or fill out the form on this page to set up a scheduled visit.
Best of Texas Landscapes can also set up a one time visit to make any necessary repairs to your sprinkler system. Rates vary depending on the scope of work.
[/one_half] [one_half_last]
[/one_half_last]